The Rhythm of Life: Living Every Day with Passion and Purpose
by Matthew Kelly
A step-by-step guide for all those who want to become the best version of themselves. The Rhythm of Life exposes lifestyle challenges and problems we encounter in our busy, fast-paced, and noisy lives. Once you enhance the rhythm of your life, you can begin to fulfil your dreams and life purpose.
Summary Notes
Everything is a Choice
Pursue What You Want
Cultivate the Four Areas of Your Life
Live a Meaningful Life
Everybody Is a Genius
Are You Free?
Follow Your Star
Celebrating Your Unique Self
Priorities
Timing
Sleep: The Foundation of Energy
The Second Instrument
The Third Instrument
The 10 Principles of The Rhythm of Life
Enjoy the Journey
How Do You Perceive the World?
Don't just read. Act.
Read comprehensive summaries and discover carefully compiled action lists for active learning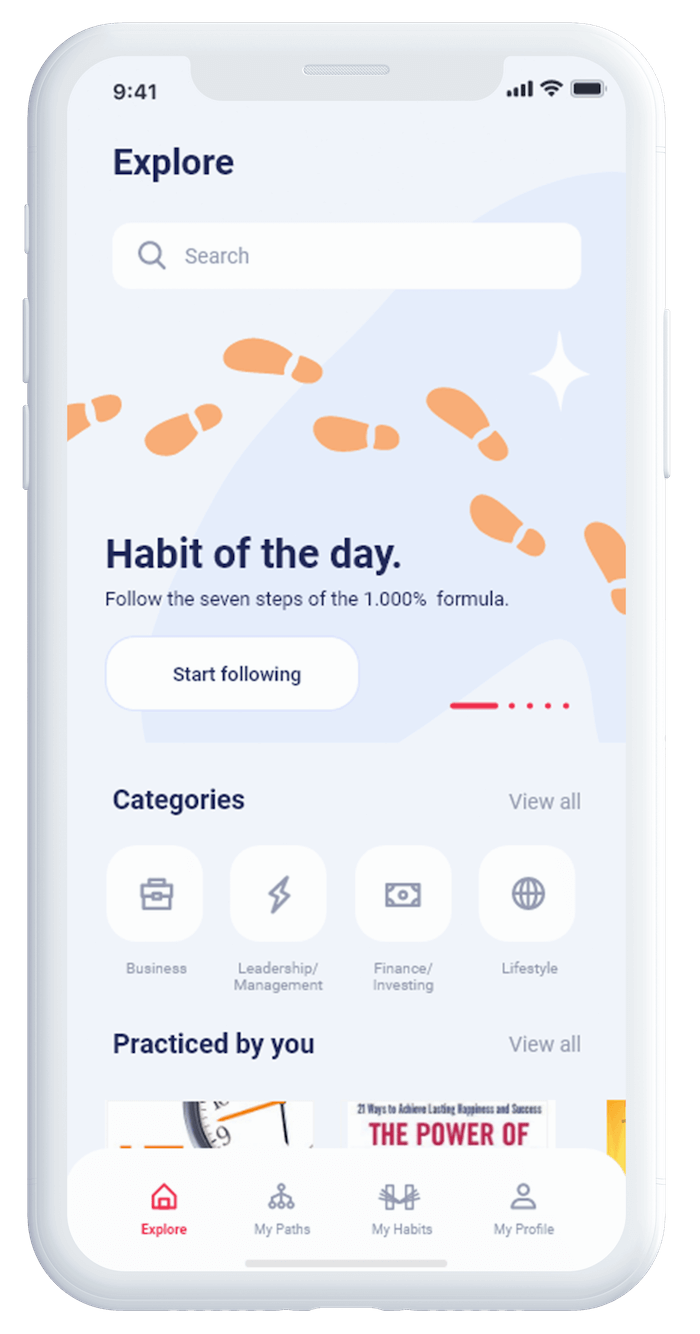 ---