Don't just read. Act.
Mentorist gives you a clear list of steps to take in order to achieve success.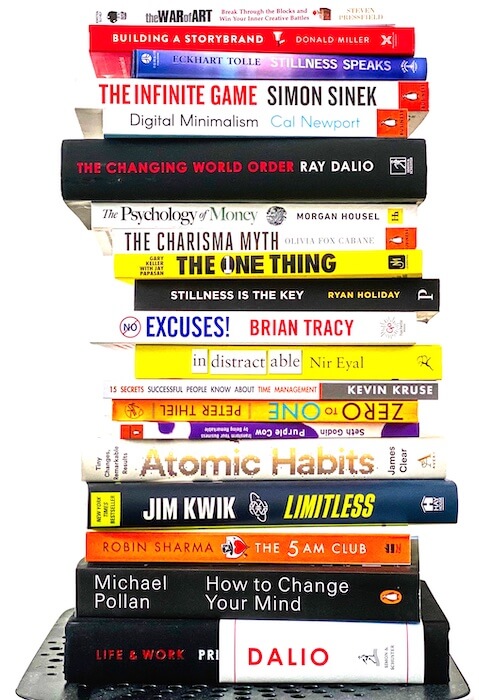 All non-fiction is educational. But the true value of knowledge is found when you put it into practice.
In the words of Dale Carnegie: "Knowledge isn't power until it is applied."
We make it easier for you to apply the greatest concepts, ideas, and strategies in your life and business.
A better you starts here.
Knowledge is not enough
Through writing alone, a nearly infinite amount of invaluable knowledge has been made available.
But our time is precious.
That's why business leaders and personal growth enthusiasts often turn to summaries instead of the books.
This is convenient, time-saving, and smart. But unfortunately, there's a catch…
Regular book summaries are rarely detailed enough to fully grasp the concepts and ideas presented. Meaning you may save time but you won't learn much either.
But even if you read books cover-to-cover, that doesn't guarantee results.
Simply because there is only one thing that truly helps you evolve.
And that is taking action.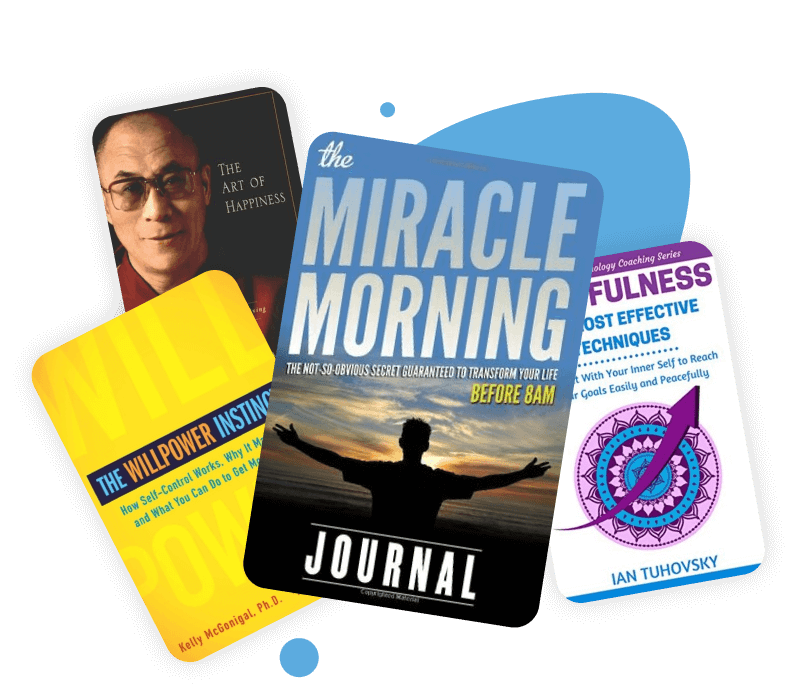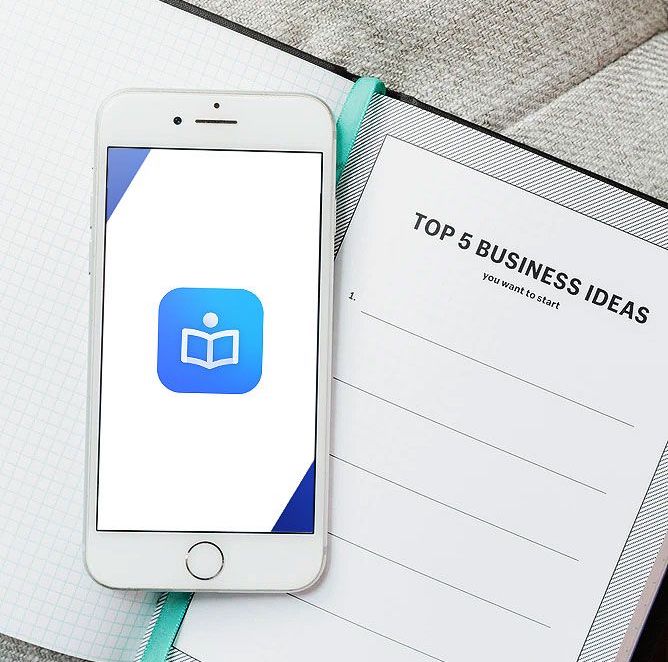 What is Mentorist?
Mentorist summarizes bestsellers in business, leadership, and personal development. But most importantly, it presents you with actionable steps to apply the knowledge where you need it most.
From overcoming business challenges by asking yourself the right questions to enhancing your focus with powerful mindfulness exercises–with Mentorist you'll see results.
You no longer have to read the entire book to distill its value.
With Mentorist, you can directly implement strategies, ideas, habits, and routines from the world's most brilliant minds and top performers.
And you can start taking action within minutes.
Learn only from the best
Apply the knowledge of the world's masters—without the need to read all of their books, attend dozens of seminars, or follow time-consuming courses.
We carefully listed business- and life-altering actions as proposed in the books of Steve R. Covey, Elon Musk, Angela Duckworth, David Allen, Carol S. Dweck, Tony Robbins, and many more bestselling authors and world-class experts.
Time is your most valuable asset. We enable you to use it wisely.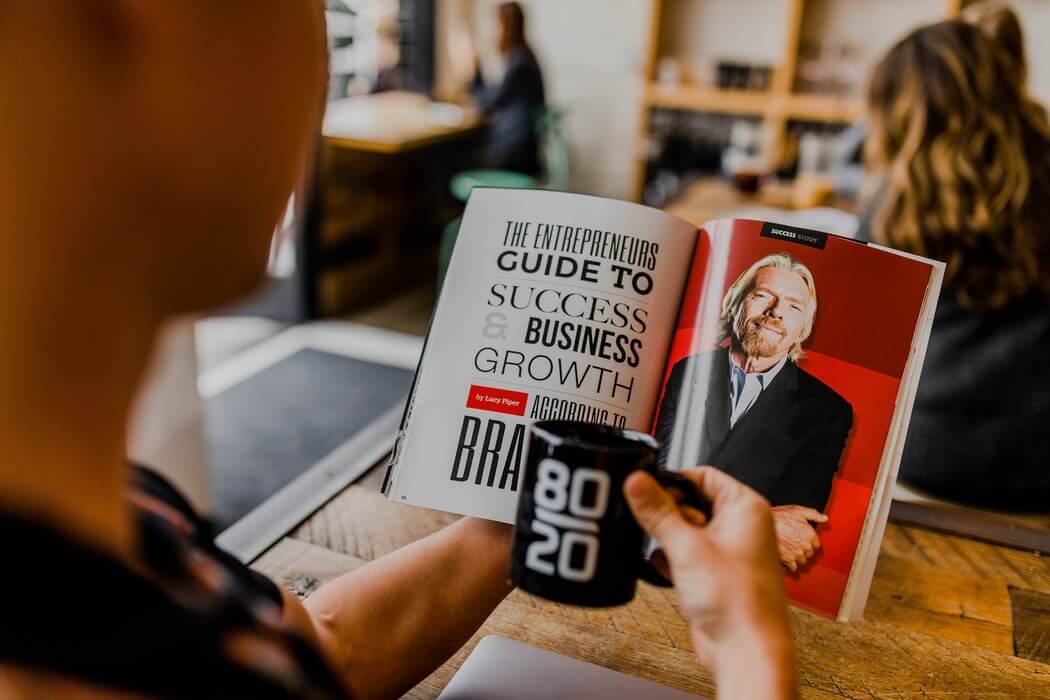 Mentorist is: Practical & powerful
Benefit from proven tools, exercises, and practices from the world's top experts. Faster than reading books
Scan the summary and dive straight into the implementation. Better than just summaries
Go deeper by following action plans instead of just reading. Effective & affordable
Learn directly from the pioneers in your field without following expensive courses.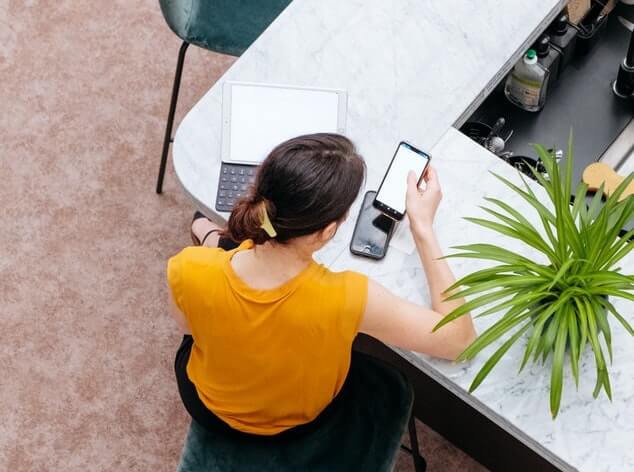 Who is it for?
CEO, entrepreneur, personal growth enthusiast, or spiritual seeker?
Mentorist is suitable for anyone who is hungry to learn, grow, and evolve.
Whether you are looking to become a more successful business leader, a more convincing communicator or a better spouse—with Mentorist, you will uncover the most effective actions to take in each genre of personal development, business, and leadership.
If you want to act based on frontline knowledge, this app is for you.
Explore top titles in the following categories:
Business
Productivity
Psychology
Leadership
Science
Spirituality
Philosophy
Marketing
Social Media
Communication
Mental Health
Finance
Lifestyle
Health & Fitness
Love
Art
Parenting
Billionaires & Famous People
Top titles in
Business
So Good They Can't Ignore You
The Art of Public Speaking
What the Most Successful People Do Before Breakfast
The Magic of Thinking Big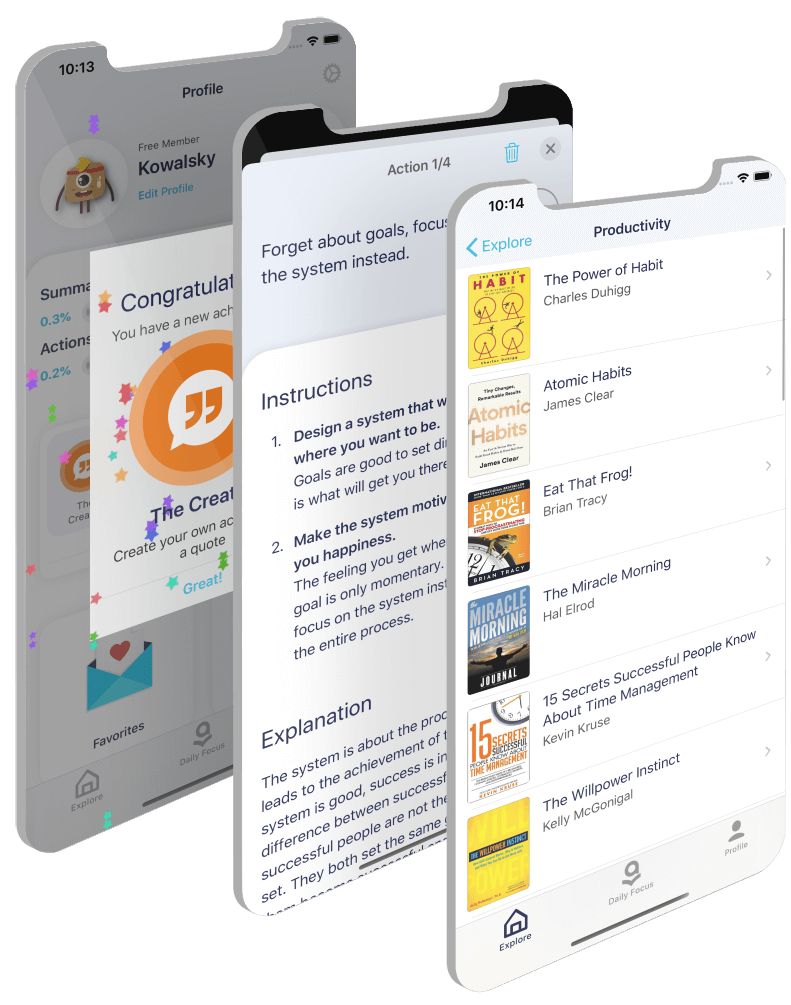 With Mentorist, you can:
Read comprehensive summaries
Discover carefully compiled action lists for active learning
Curate a list of your favorite books
Visualize your progress
Set daily or weekly reminders to complete your actions
Easily return to unfinished actions and chapters
Collect points for completing activities
Earn badges and attain new user levels
Vote for the next book or app
Ready to take action?
Download now.
Frequently Asked Questions
---