Don't just read. Succeed.
Get a clear list of actionable steps to help you reach your goals faster.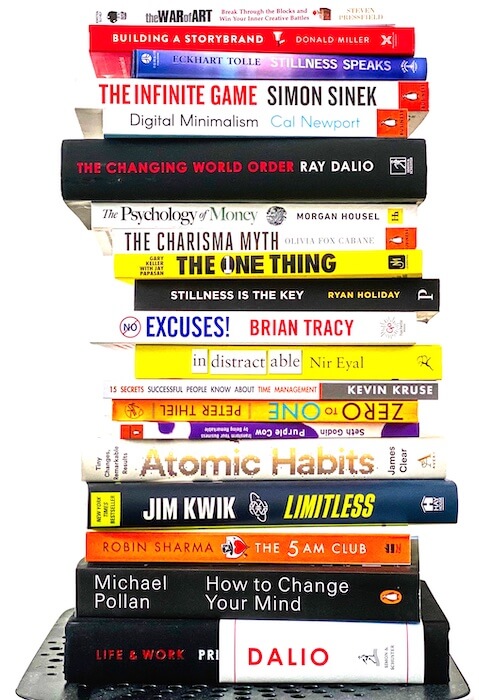 All non-fiction is educational, but at our platform, we believe that knowledge is power only when put into practice. That's why we make it easier for you to apply the greatest concepts, ideas, and strategies in your life and business.
In Dale Carnegie's words: "Knowledge isn't power until it is applied" - and that's exactly what we offer.
Empower yourself. Start now.
Unlock your potential with our mobile app.
Download now and get started on the path to success.
Unlock Your Full Potential
You can find a wealth of knowledge in books, but finding the time to read them can be difficult. That's why many people turn to book summaries instead.
But what if we told you there was a way to get more value from reading a book summary? With our mobile app, you can gain a deeper understanding of the concepts and ideas presented in books without having to read the entire book.
Knowledge is great, but putting that knowledge into action is the key to achieving your goals. With our app, you can set actionable goals and track your progress over time.
So don't let time be an obstacle to unlocking your full potential. Download our mobile app today and see what you can achieve!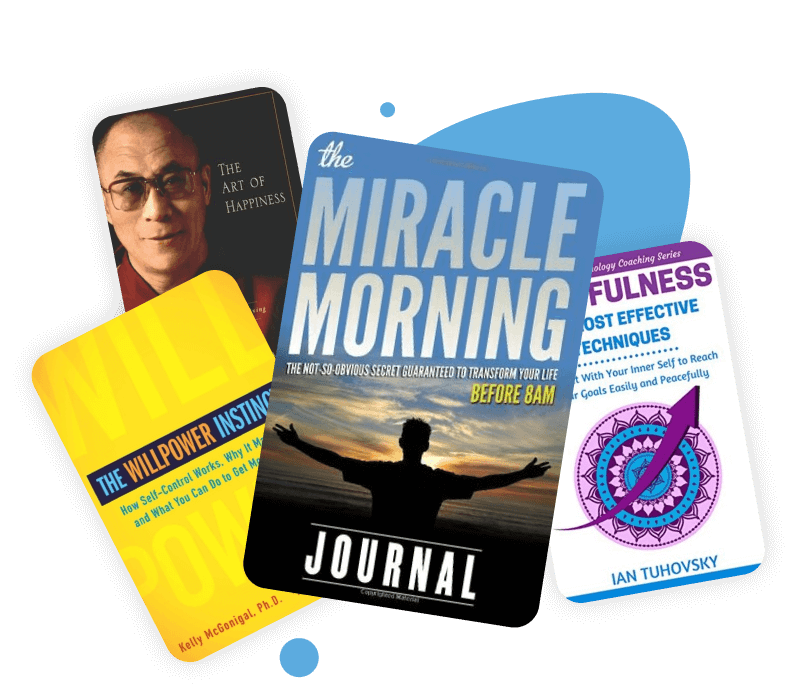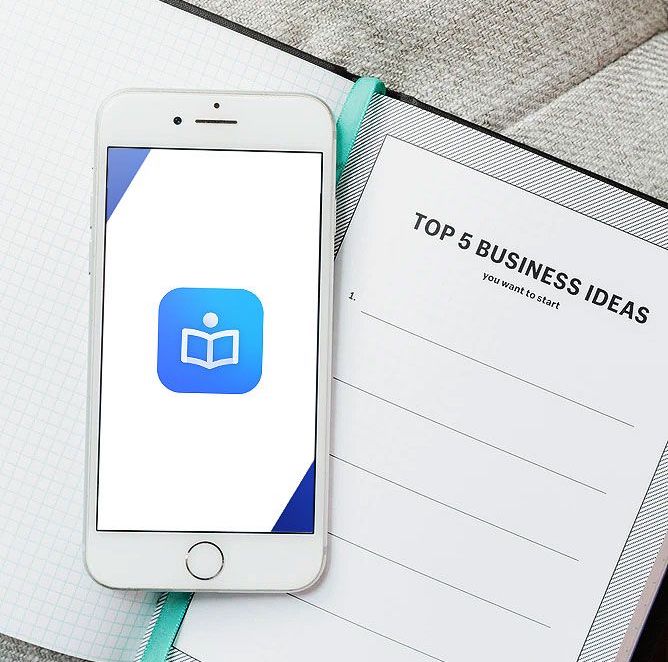 Discover Your Potential With Mentorist
Mentorist is the perfect resource for anyone looking to unlock their potential and take their career to the next level. Our mobile app provides summaries of bestselling business, leadership, and personal development books, so you can get to the core of the content in minutes. We also give you actionable steps and exercises that you can implement into your life right away.
With Mentorist, you won't have to read the entire book to get the best information. We make it easy to take action right away, so you can start seeing results within minutes.
Download the Mentorist app now and start leveraging the knowledge of the world's top performers to unlock your potential and reach your goals.
Unlock the Secrets to Success
Discover the knowledge of the world's top professionals and unlock the secrets to success. No need to read hundreds of books, attend long seminars, or follow time-consuming courses.
With Mentorist, you can easily explore the insights of Steve R. Covey, Elon Musk, Angela Duckworth, David Allen, Carol S. Dweck, Tony Robbins, and many other bestselling authors and world-class experts.
Achieve more in less time and unlock the best strategies for business and life.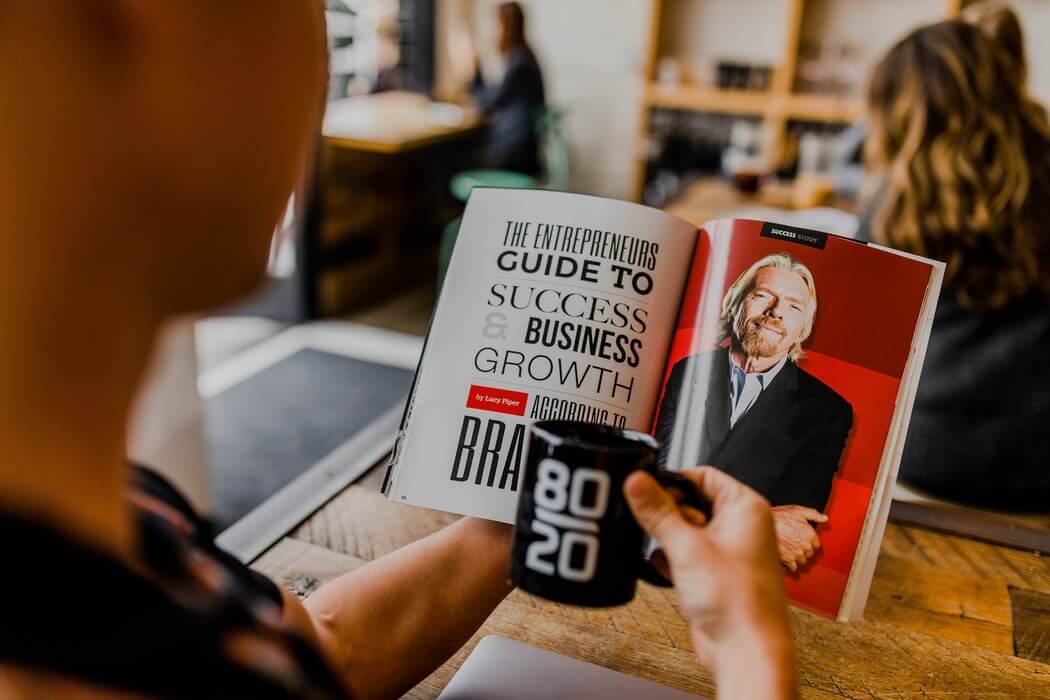 Mentorist is the go-to platform for everyone looking to stay ahead of the curve: Save Time & Money
Gain access to proven tools, exercises, and practices from the world's top experts without the hefty price tag. Get Ahead Quicker
Our summaries make learning faster than ever and our action plans help you implement knowledge quickly. Stay Up-to-Date
Discover the latest trends and best practices from the leaders in your field. Take Action Now
Download our mobile app to get started and start learning from the best today.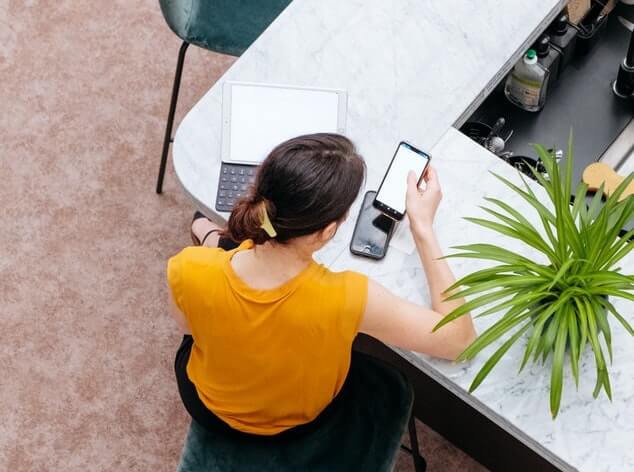 Unlock the Tools for Success
CEO, entrepreneur, personal growth enthusiast, or spiritual seeker?
Mentorist is the right app for you if you're looking to learn, grow, and evolve.
Unlock the best business, leadership, and personal development strategies to become a more successful business leader, a more convincing communicator, or a better spouse.
Get access to frontline knowledge and start taking action today with Mentorist.
Explore top titles in the following categories:
Business
Productivity
Psychology
Leadership
Science
Spirituality
Philosophy
Marketing
Social Media
Communication
Mental Health
Finance
Lifestyle
Health & Fitness
Love
Art
Parenting
Billionaires & Famous People
Top titles in
Business
What the Most Successful People Do Before Breakfast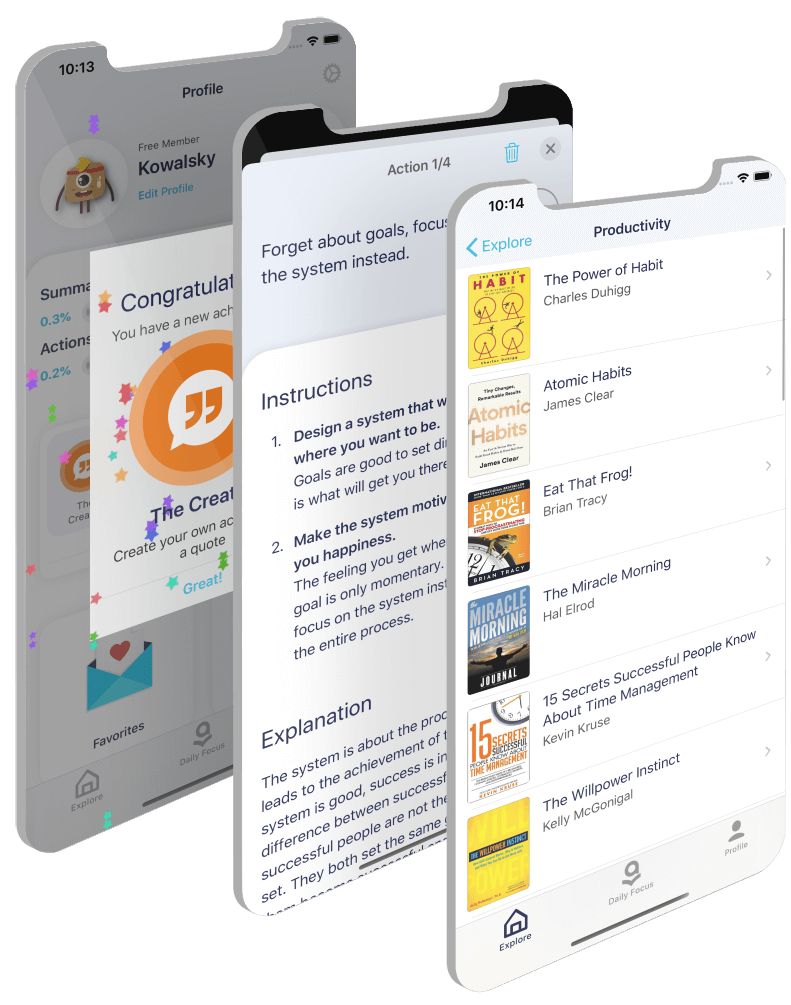 Mentorist makes learning easier:
Get comprehensive summaries
Create personalized action lists for active learning
Build your own library of favorite books
See your progress with visual analytics
Set reminders to stay on track
Quickly return to unfinished chapters
Receive rewards for completing activities
Unlock badges and new user levels
Vote for the best books and apps
Download our mobile app today and start learning with Mentorist!
Ready to take action?
Download now.
Frequently Asked Questions
---