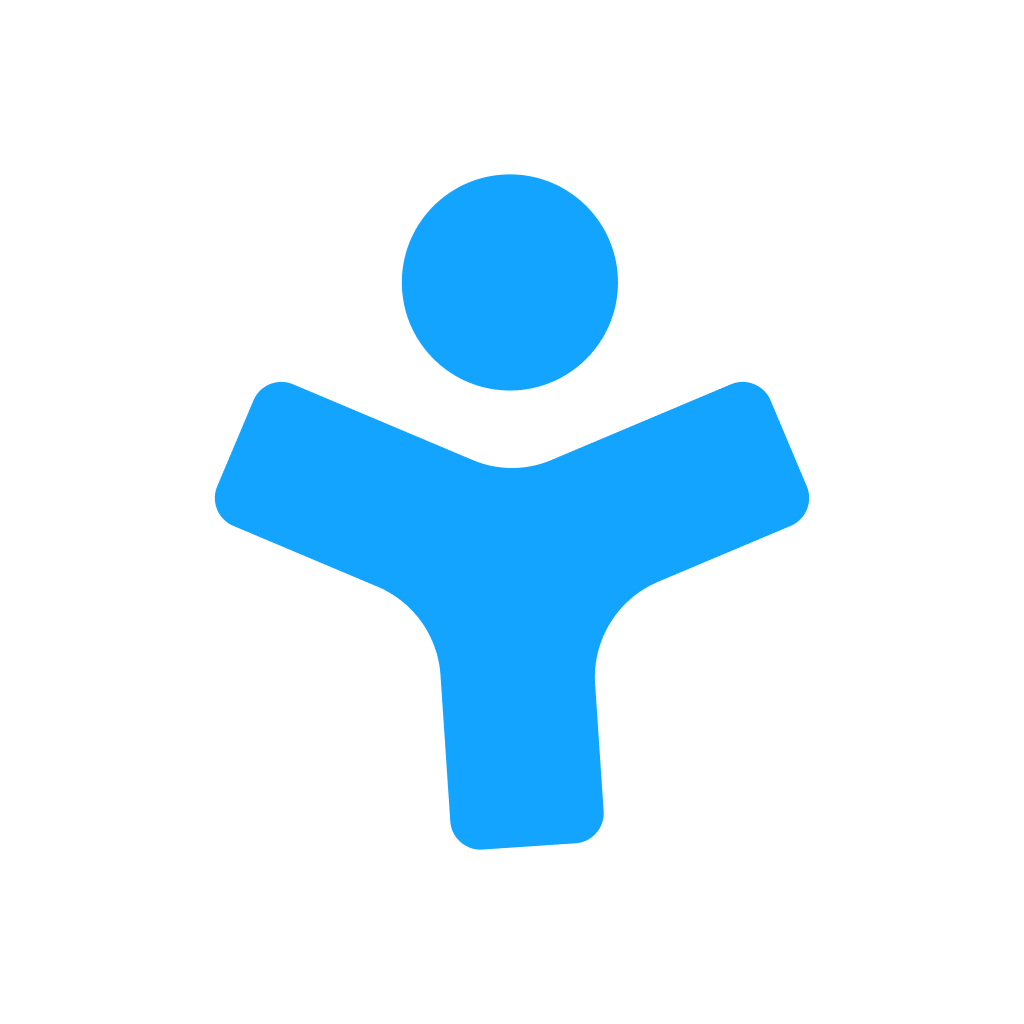 BooksInAction
Actionable book summaries for people who don't have time to read books.
BooksInAction will guide you to become successful by providing the necessary knowledge with a clear set of actions that you need to perform.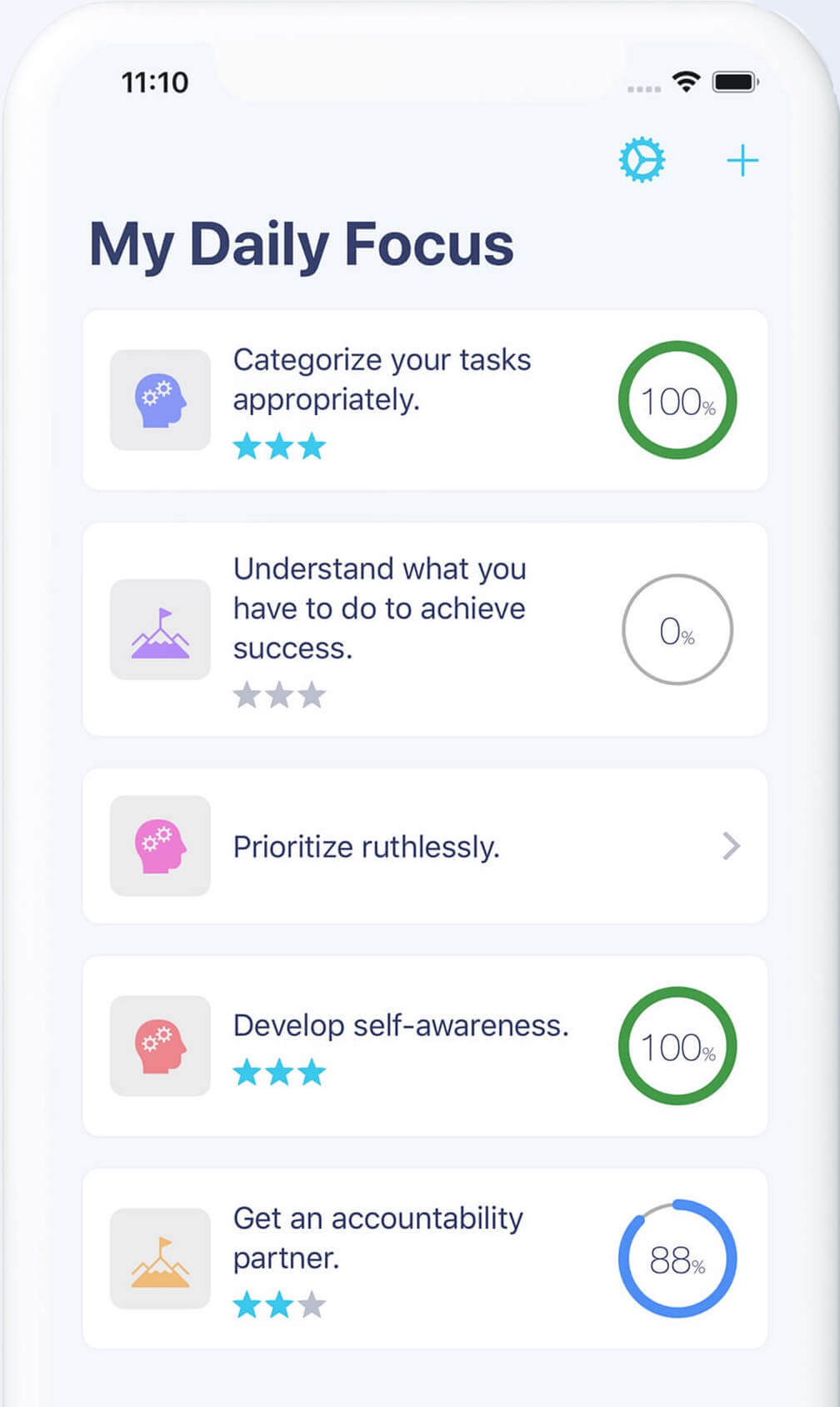 Become the person
you want to be
What's the ideal you? What are the qualities, skills, or achievements you wish you had? BooksInAction will help you get there; and if you don't know what you want yet, we'll help you figure it out!
Take control of your life and direct it towards where you want it to go. Choose the habits you want to have, and practice what you need to gain those habits. The person you want to be is already inside you – it just takes a little action to bring them out.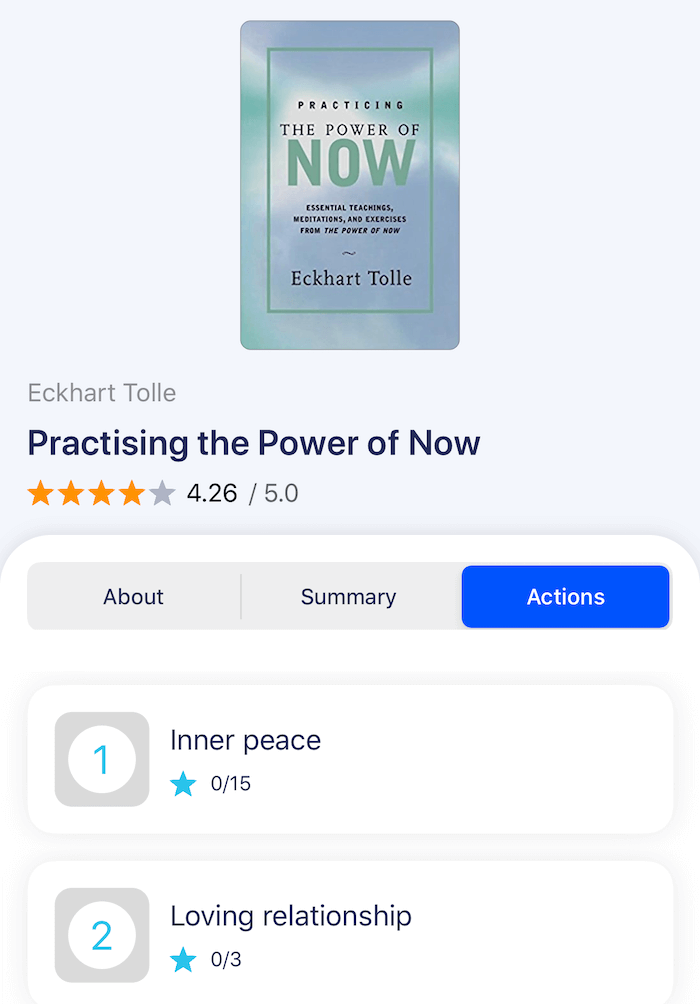 Books -> Summaries ->
Actions
All of our content is based on the best self-help books. We make detailed book summaries (that are always free to read) and then extract what really matters: the habits, principles, and skills.
BooksInAction has:
Self-help book summaries to understand the WHY
A list of actions so you know WHAT to do
Step-by-step instructions of HOW to take action
We believe that
knowledge without action

is useless

We live in an era where knowledge is cheap and easily available. Accessing knowledge is not the problem. The problem is determining what is truly important and then doing something with it.

Let's face the facts, reading a book is a waste of time if you don't apply anything from the book to your life.

We designed BooksInAction to solve this problem. It gives you everything you need to put all this awesome knowledge into action.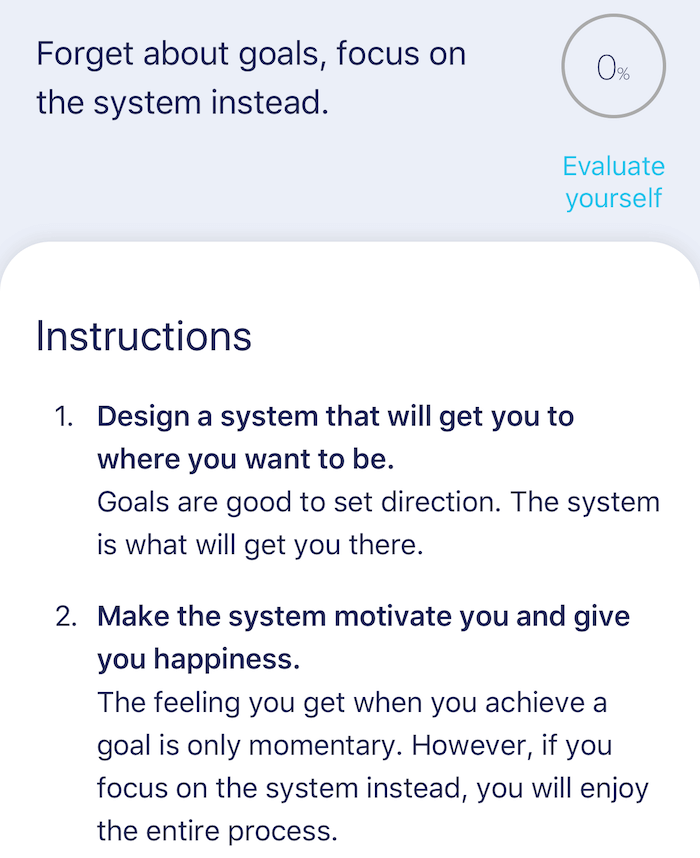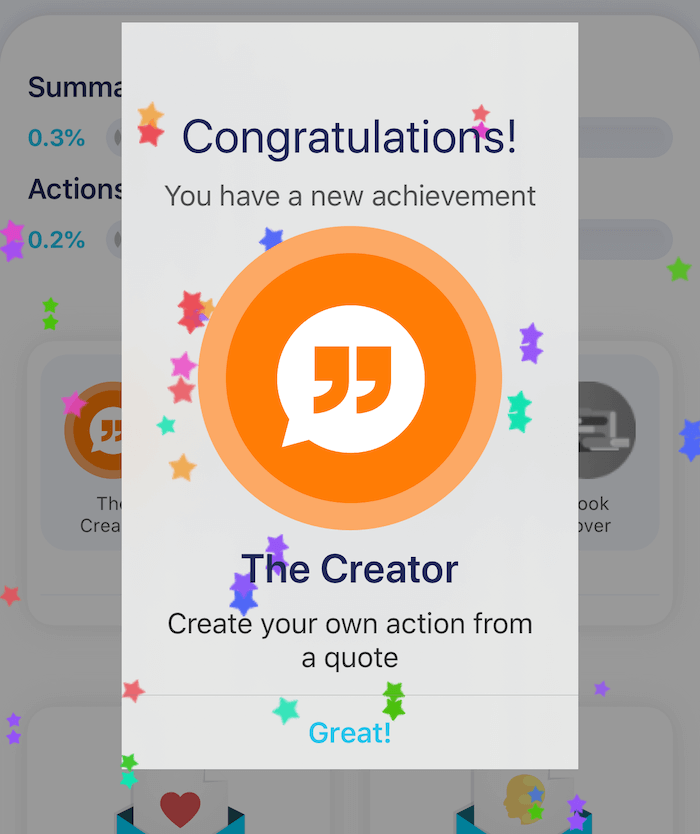 Level-up your
personal growth
It's in our DNA to grow, to learn new things, to become better, and to challenge ourselves. And it's important that we see the progress we are making—it fuels our intrinsic motivation.
Track your learning progress
Gain stars for each habit you acquire and each principle you follow
Earn badges for major accomplishments
Advance to the next level and compete with other people like you
Our site saves small pieces of text information (cookies) on your device in order to deliver better content and for statistical purposes. You can disable the usage of cookies by changing the settings of your browser. By browsing our website without changing the browser settings you grant us permission to store that information on your device.
---