See You on the Internet: Building Your Small Business with Digital Marketing
by Avery Swartz
See You On The Internet is an ultimate beginner-level digital marketing guide that will teach you the easiest and most frustration-free ways to build an online business presence by doing everything from starting a business website to managing your social media accounts. The book contains a framework for planning, executing, and measuring digital marketing.
Summary Notes
Understanding the framework for digital marketing
"Without a framework, digital marketing can seem confusing at best - and like a big expense and a time suck at worst."
Digital marketing has made it easier for everyone, including you, to start a small business. With digital marketing, you can conveniently set up a business with little capital and still find customers online. 
But then, to succeed with an online business, you need the right framework for thinking and evaluating your digital marketing efforts. Without the right framework, digital marketing can be confusing, expensive, and time-wasting. Thus, the framework is all about properly measuring your efforts to determine what's working and what's not working.
Realize that digital marketing is not something you just delve into because of the fear of losing out. You need to be intentional by coming up with the right framework that works for your kind of business.
Domain names, email, and hosting
"Getting set up like a boss means that you need to learn about domain names, websites, and email."
Does your web presence reflect who you are and what you have to say? After all, you need a place to direct your followers to your services, products, and other live events. Your domain name, website, and email are the foundations upon which you should build your digital empire.
Most people are confused about the relationship between domain names and websites or emails. If you're one of them, you need to know that domain names integrate with email and website hosting - your domain name is simply the address of your website or the end of your business email address. After creating a primary domain name, you can always link it to your website and create a professional-looking email instead of a generic address from Gmail or Hotmail.
The internet is a busy place with lots of things going on, so you need identifiers like domain names, a website, and email to identify your business, instead of using an IP address that can be hard to remember.
That said, it's possible to order your domain registration, website hosting, and email from the same company or separately.
The importance of a business website
"A website is the only thing that works everywhere - because the web is everywhere."
Your website is your central platform for everything you want to do. A customer is likely to doubt if your business truly exists if he searches for it and no website turns up.
Even though you can always get clients through other means like word of mouth and social media platforms, having a website brings credibility to your business. Plus, your website can increase your client base since it can be accessed everywhere, using different devices like laptops, desktops, mobile phones, and tablets.
Having a business website is one thing and setting it up for success is another. To use your website effectively, it must have these three components: mobile-responsive, fast, and accessible.
Websites can indeed be expensive to run, but they can be a great asset when you successfully plan and execute them properly.
You can decide to build your website by yourself or find experts like web developers and web designers to do it for you. Whichever way, your website needs to be designed in a way that appeals to your target audience and not just you.
A great design should be able to:
Create a seamless and easy experience for people who go there to find what they are looking for;

Ensure that people do what you want them to do. For example, they should be able to buy something, register for a course, read about the work you do, or book a consulting session both in the short and long term;

Represent your brand and values.
Digital privacy and data security
It's one thing to have a business website, and it's another thing to maintain it. You need to keep your business website secured and up-to-date to protect it from viruses or from being hacked. Customers are usually reluctant to buy from websites that are not secured, so it's your responsibility to gain their trust by protecting their identities and assets.
Cybersecurity risks are highest when a lack of care is given to data management and protection. This allows hackers to access and leach the client's personal information, money, and password access, thereby putting them at risk. As a business person, you must be intentional about controlling data and information on your website to create barriers that prevent breaches.
The three biggest concerns in digital security today are;
Phishing: These are spam emails, direct messages, and text messages that appear to be coming from people and companies you know.

Data breaches: Data breach refers to security violation where sensitive, protected, or confidential data such as passwords are copied, transmitted, stolen, or used by individuals not authorized to do so.

Malware: Malware is an umbrella name for all kinds of nasty stuff such as viruses, trojans, worms, spyware, and ransomware that can impact your system if you are not careful.
Data security and the law
"You may find yourself on the wrong side of the law if you're not taking security seriously."
There are several potholes you will have to avoid in cyberspace so you can do right by your clients. The good thing is most of the security measures are already built into the software you used to create your website. Others are automatically embedded in additions to your web presence, such as your online store systems and on the various social media platforms you use.
You will likely find yourself on the wrong side of the law if you fail to take security issues seriously. Therefore, it is of the utmost importance to start your website with security tools that have already gone through checks and balances. You need to take responsibility to protect yourself, your clients, your business partners, and your entire team by creating a privacy policy and a privacy plan and sharing them with your team and clients.
Even though different parts of the world have different data security laws, the basic legal standards for data protection include Canada's Anti-Spam Legislation (CASL), the Personal Information Protection and Electronic Documents Act (PIPEDA) in Canada, and the General Data Protection Regulation (GDPR) laws in the European Union.
That said, three parties are responsible for data protection.
Consumers themselves: Consumers themselves have the right to protect their privacy by either not being active participants online or limiting how they interact with websites.

Internet Service Providers (ISPs): Although these businesses map data transactions and share and sell aggregate data with third parties, they are also expected to put up firewalls to ensure that these do not happen without clients' permission.

Online software creators: Software developers are the most responsible for whether or not someone's data is private since they control data input and use. This means that you as a business or organization also have a responsibility to manage this process carefully.
Content is King
"Content creation is all about great storytelling and authenticity."
Content is an integral part of digital marketing, so as a business person, you need to tell your story clearly and simply for both your existing and potential clients to hear. Everyone wants to hear your story. No matter what business you are in or where you live in the world, you will be asked questions like, What's your story? Why did you decide to do what you do? What makes you different from everyone else out there?
The best ways to tell your story are through blogs, videos, live videos, and guest appearances on your website and social media pages. Your goal should always be to tell your story in a manner that appeals to your target audience and not everyone.
The content you put out there should not be about you but more about how people see themselves reflected in your brand and their experiences with it.  In short, your stories should resonate with your client's own life experiences, values, and wishes for themselves.
Note that you can always hire a copywriter to come up with business content if you think you are not competent enough for the task.
Understanding SEO
"There's a clear formula for SEO, and given time and commitment, anyone can make it work for them."
SEO is crucial in digital marketing because it enables search engines like Google to connect customers to your website. Contrary to what some people think, you do not need to pay for SEO; it's something that happens organically.
For your business to rank high in Google and other search engines, you need to use the right keywords. The more highly ranked your website is on the Google search result page, the more frequent your site will appear in search results. You will get more site visitors, i.e., more opportunities to gain clients.
There are no shortcuts when it comes to SEO. You need to do the job by researching the right keywords, adding them to your website, creating a complete Google My Business Profile, and getting inbound links from popular sites, blogs, and influencers. 
The three main areas you need to focus on to increase traffic to your website are:
On-page: On-page simply means everything on your website, from words to images and videos.

Off-page: This refers to everything that Google could discover about your business or niche that's not on your site but the greater internet. For example, the quality and quantity of inbound links from other sites is an indication to Google that you are relevant, important, and popular.

Local SEO: This is all about making sure that Google knows where you are so that you can be included in search results by nearby clients.
The importance of social media
"You can most definitely use social media to build your brand and get you closer to achieving your business goals, regardless of your organization's size."
The impact of social media on digital marketing cannot be overemphasized. Nowadays, you can use social media to build your brand and achieve your business goals, irrespective of the size of your company.
Social media might be quirky with its own rules and cultures, but you have to be confident about your decision to use it. You need to be excited about using it - after all, social media is social, as the name implies.
There are many social media platforms out there, but you must go to where your target audience is. If you are unsure of where to go, you need to explore a few platforms before settling for where it feels right for you and your target audience.
Here are the most popular social media platforms that are suitable for digital marketing: 
Facebook: Facebook is the largest social media network in the world. Almost everyone uses Facebook, so it's hard to distinguish its users based on demographics. To start using Facebook, you need first to create your free personal Facebook profile, and from there, you can build a free company page. The average posting frequency for businesses on Facebook is three times a week.

YouTube: YouTube is a social media network for videos, and it's the second-largest social site in the world. When you create videos on YouTube, people get to know you better as an individual, which can be extremely beneficial in building your brand. Most YouTube users are millennials. To get started with YouTube, you need to set up a free account and start making short, simple videos. It's fine to post once a week on your YouTube channel.

Twitter: Of all the social media platforms, Twitter has the most particular rules. Twitter has been around for a while, and although it was once considered essential to a business's social media strategy, it's not the case anymore. Other social media networks have grown faster than Twitter in recent years. The best audience to target on Twitter includes business leaders, journalists, politicians, and older millennials. To effectively use Twitter, you need to post at least 20 times a week and log in to respond or retweet at least three times a week.

Linkedln: Linkedln is professional networking in the social media context. LinkedIn leverages business contacts, where people can share thoughts with colleagues and business information associated with individual corporations and organizations. The best group to target through Linkedln include business-to-business organizations and service businesses. To use Linkedln effectively, you need to post at least once a week, but log in every day or every other day to respond to others' posts. To get started on Linkedln, you need to set up a free account for yourself, then build a page for your company.

Instagram: Instagram is the fastest-growing social media platform. Instagram is based on photography, so it's the best place to sell products or other visual works. Up to 68% of Instagram users are females, and although the platform is popular with 30 to 49 - year olds, it's most popular with teens and 18 to 29 - year olds. To get started on Instagram, you need to sign up for a free business account. The appropriate posting frequency for Instagram is three to five times a week, and daily in Instagram stories.

Pinterest: Although Pinterest is also based on photography, it's arguably more about community than business. Pinterest can be huge for SEO and building buzz for visual brands. It's a great platform for product companies and those who want to inspire a community. 81% of Pinterest users are women, and millennials are the most active. You need to sign up for a free business account before you can start using Pinterest.
Email Marketing
"One of the only digital marketing channels that can directly target your customer or client, email marketing is a solid choice for getting your message across."
In this era, you can't be a business person who doesn't make use of email marketing. Email marketing has many benefits, including that it's cost-effective and doesn't require a lot of technical knowledge. Unlike other digital marketing methods, you are most likely to get returns on investment of your money and time with email marketing. Moreover, it's less of a commitment to handle an email campaign than a social media campaign. After all, you do not need to keep pushing out a message every day or spend time looking through comments, shares, and likes with email marketing.
To succeed with email marketing, you need to build an email list and use the right strategy to ensure that your email campaign is working for you and aligns with your business goals. Your strategy will help you get your most desired result from your clients.
Several email marketing services can allow you to prepare everything seamlessly and within the legal parameters of the countries in which your clients live. Some of the most popular email services include Mailchimp, Campaign Monitor, Constant Contact, and Litmus. These services all provide easy access to statistics like how many people opened your email and clicked on your link.
Online advertising
"Online advertising has become more pointed, brief, and even attack-like in its predatory approach to forcing an audience to watch with pop-up videos, forced click ads, and website frames filled with affiliate links."
As a business owner, you need to make great use of online advertising. Since the advent of the internet, the importance of online advertisement cannot be overemphasized. Online advertisement is more brief and easy to do than other traditional forms of advertising such as newspaper, radio, and tv ads.
However, for online advertising to be effective, you need to invest your time and thoughts in the words and images used for your advert. Moreover, it is also important for you to choose the most appropriate platform for your online advertising campaign.
The most common forms of online advertising include Google ads and social media advertising, notably Instagram and Facebook.
Don't just read. Act.
Read comprehensive summaries and discover carefully compiled action lists for active learning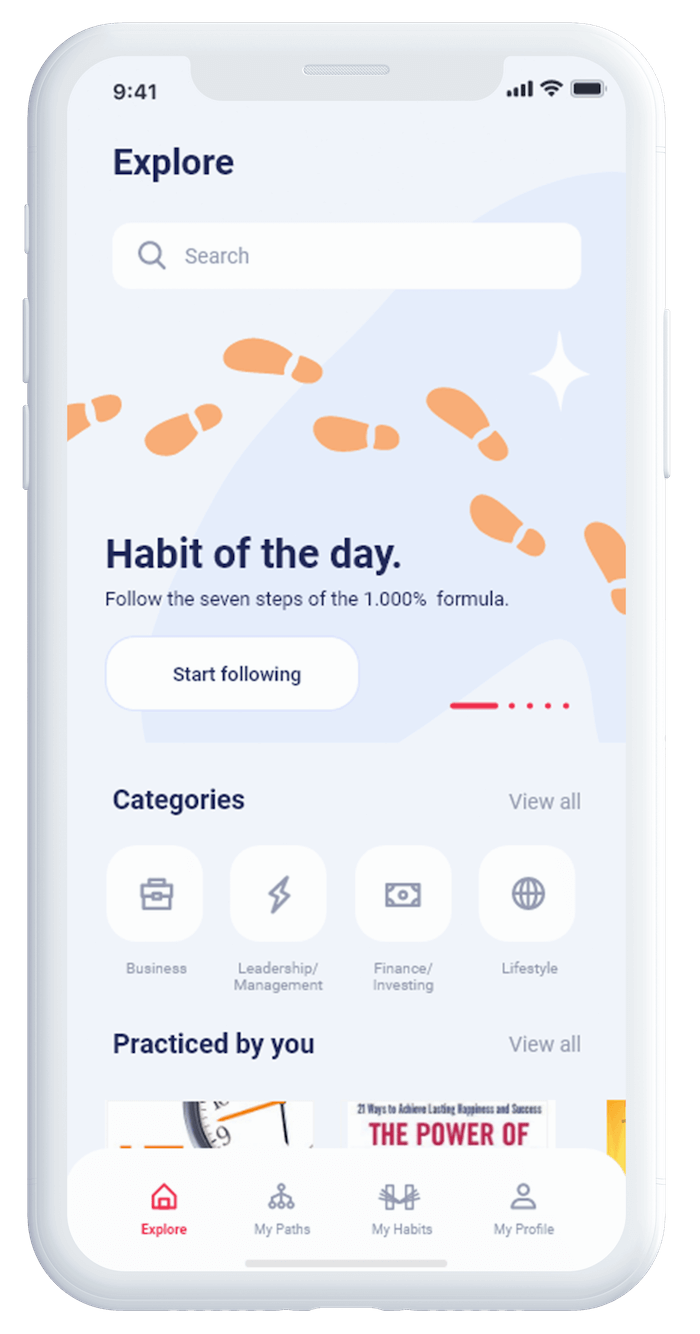 ---