Inspired: How to Create Tech Products Customers Love
by Marty Cagan
Do you ever wonder what makes companies like Amazon, Google, and Apple successful? Clearly, it's their capacity to bring constant and relevant innovation to the market. Inspired reveals the secrets of the leading tech companies and how you can incorporate them in building your own. You'll learn how to build a product team that makes a difference, develop a product people will look for, and run a profitable and successful tech company from scratch.
Summary Notes
Lessons From Top Tech Companies
"It's no surprise that so many companies spend so much time and money and get so little in return."
There are three essential stages of building a technology company: the startup stage, the growth stage, and the enterprise stage. 
A startup is a newly created company with excellent growth potential because of its scalable business model and new technologies. This type of business has been gaining strength in recent years. A startup uses information and communication technologies to market its products and services.
The growth stage is when we begin to obtain the benefits of running the company. To continue growing, we must centralize decisions and operations to optimize products and services. At this point, we must also invest in the development and expansion of a market in which we are already present.
The final stage is the enterprise stage, where the product is already consolidated in the market. Here, the business is more balanced and has a solid structure, business resources, implemented processes, and a good market niche. From now on, growth will be slower and more stagnant. Companies that are already at this stage find themselves facing many challenges and opportunities. To keep making profits, they have to take many risks.
When starting a company, understanding the first crucial steps is important. It requires analyzing all the potential risks before creating the product, building a strong collaborative team, and ensuring that the product you create will solve a relevant problem in the market. 
Throughout the process of running your company, several problems may arise. Some of the most common problems many tech companies face are lack of investment or resources needed to drive growth, market positioning problems, structural deficiencies, and strong competition from other companies. The good news is that you can overcome these problems with the right strategies.
The Right People
"How you define the roles, and the people you select to staff the team, will likely prove to be a determining factor in its success or failure."
To succeed in the tech industry or any field, you should understand how to build a strong team, its key roles, and each member's responsibilities.  
A product team is responsible for transforming ideas into exceptional products and positioning them in the market. They help startups and large organizations that offer digital products succeed by satisfying the needs of their users, making them the leading companies in the digital world.
The product team consists of team members who work closely together to design, build and deliver the product based on user needs while ensuring that it is aligned with your company's business goals. When hiring product team members, it's important to have well-defined objectives first, as these will determine what roles will make up your team. These could include: 
Product manager: The person in charge of the vision, the roadmap, and the metrics that measure the product's success. A product manager is responsible for overseeing various aspects of product development and must be able to communicate effectively with the entire team as well as manage delivery times.

Product owner: This profile is a member of an "agile product management team" responsible for defining user stories and prioritizing the team's backlog or list of priorities for more agile execution. Product owners work collaboratively with engineering and Q&A teams to ensure customer needs are met.

Product designer: This team member is responsible for creating experiences and presenting the needs and points of view of the user in the research, creation, interaction design, and prototyping phases. They must have design skills, creativity, and an understanding of product technology.

Product developer: A product developer helps create new products or improve existing ones so that the company can meet the needs and expectations of users. They use engineering, design, and business knowledge to generate products that meet production requirements and market demands.

Product analyst: The people in this role analyze the data provided by the market to help the business develop sound product marketing strategies. They compare other companies' products and analyze current trends to ensure the project is profitable and thriving in the future.
Now that you know what makes a great product team, the next step is to build and structure them. Luckily, many leading tech companies have similarities in building and putting their product team in place. 
First, they build missionary teams usually composed of the product manager, product designer, and about 10-12 engineers. All members of the team work closely to solve problems for the business. They all have clear objectives and are very empowered to find the best way to achieve them. They are also held accountable for the results.
To ensure that the product is built in the best possible way, there should be a balance between each team member's capabilities. After all, the product team is not a hierarchy but a collaborative work between engineers, designers, and product managers. The key to successful collaboration is having people sit next to each other as a team.
When building a product, understanding the team's limits is also essential. In some companies, the product team is responsible for everything, while others are only assigned to a specific function based on their capabilities. Whatever it is, remember that your product is in charge of the entire customer experience, and each team is responsible for a significant part of that experience.
One of the challenges that every product organization faces as it begins to scale is determining how to deploy its products across multiple product teams. To ensure success, the product team must know its vision and product strategy, create supportive in-share service, and, most importantly, align the company's vision with the customers' needs. 
Every product starts with people working together in cross-functional teams. How roles are defined, and the people comprising the product team will determine the product's success or failure.
The Right Product
"Typical roadmaps are the root cause of most waste and failed efforts in product organizations."
The product team plays a significant role in creating a great product. They oversee and handle every step of creating a product, from developing the initial idea to bringing the product to market. 
The size of the product team depends on the project. Typically, small groups can manage the development process for a single product, while developing a product line requires a larger, more complex team. 
When deciding how many team members you need, you must first determine how many products you plan to develop. Next, consider how many features you need to produce in each product. This information can help you choose a product team that is the right size for your goals.
In creating products, many companies use a product roadmap—that is, a shared information source that describes a product's vision, direction, and progress over time. Companies that develop products use this to plan their creation and production strategy. Product roadmaps are simply guides that describe the production process through tasks, goals, deadlines, and releases. They are valuable tools for the company as they provide an organized outline of its products. 
Aside from this, developers also use product roadmaps to gain support and popularity among investors and stakeholders. If investors see how the developers plan to make and sell a product, they are more likely to invest in it. This allows stakeholders to express their ideas and offer feedback to improve the product. 
There are two main purposes of the product roadmap: 
The first is that the company manager wants to ensure that the teams work on the items that generate the most value for the business.
The second is that there are cases where delivery date commitments are needed, and the roadmap is where they can track these commitments.
While many companies are using product roadmaps, there are also instances where it won't work for some companies. In such cases, it's best to find an alternative. This alternative should also serve the aforementioned purposes. 
Since many teams right now are looking for the best solutions to similar problems in your field, it's not enough to have strong teams equipped with modern tools and techniques. Your product team needs the context of the business. They need a solid understanding of where the company is going and how their team contributes to this larger purpose. For this, two components must be considered: your product vision and product strategy. 
The product vision can be defined as the inventiveness that allows a product manager to turn a business strategy into a working product. One key step to creating a product vision is to fall in love with the problem rather than the solution. The product vision needs to inspire the team, so the product manager must be able to think big and evangelize relentlessly. 
The product strategy, on the other hand, refers to the various marketing actions taken to design and produce a good or service while keeping the user's needs and preferences in mind. The product strategy must be aligned with the business, sales, and go-to-market strategy. To achieve this, the team should focus solely on its target market.
The Right Process
"The big learnings are important to share broadly, especially when things don't go as hoped."
Creating and delivering a great product requires the right process. Part of this is product discovery—a step intended to determine what needs to be built. 
With product discovery, we run low-cost experiments first to quickly explore and learn about customers and users, the market, and the business before building. We evaluate and decide what to make before actually building it. We focus on developing products that generate results. 
Here, we decide based on validated learning and gathered empirical evidence instead of assumptions that are not based on real user experience. The process involves repeated experiments until the desired outcomes are achieved. This helps teams and organizations achieve better results by exploring and developing more successful products.
The entire team participating in the discovery stage must understand that the process is not only for defining business rules, building UX/UI deliverables (such as prototypes), or defining the content architecture but also for making technical definitions essential for delivering the product. Every business rule, logic, or interface decision has to be connected to the domain structure and architecture definitions and can even be rethought based on those findings.
The main goal in product discovery is to validate the ideas as quickly and cheaply as possible. This validation of ideas should happen during the process, not after. 
During product discovery, one crucial thing to remember is to establish a compelling value so customers will choose to buy or use it. A good user experience is critical to a product's success.
The Right Culture
"It's easy to get hung up on the minutiae of all this, but what's important here is creating the right product culture for success."
The right culture is defined as the set of values, rules, and ways of thinking that describe the behavior of personnel at each level of the company—directing the company's image and the way it is organized. A healthy corporate culture pushes companies to leave traditional visions, allowing innovation and the immersion of new mentalities. 
Innovation is a determining factor for any business that wants to maintain its leadership in the market. However, companies often do not establish a strategic priority in this area. 
To remain competitive and grow, companies must invest time and effort in innovation. Sadly, this awareness of using innovation as a strategic asset is not yet rooted in the minds of many entrepreneurs. These are the same entrepreneurs forced to renew themselves because of the emerging market trends: higher value-added services, the development and marketing of new products, and new strategies.
There are three main factors companies should focus on if they want to drive business innovation: investment, human capital, and business culture.
First, companies must invest more in information technologies to strengthen themselves, improve their productivity and the offer of their products and services, strengthen their operations and make their operating costs more efficient, and replace their obsolete IT infrastructure.
However, to become stronger, companies require more than just investing in technology; they must empower themselves and train their human capital. Understanding the importance of this component would help them transform and reduce failures in the implementation of their projects. 
Finally, a change in the business culture is needed to accompany the investment and training of human talent. This must be promoted in the management areas of the companies. This way, business innovation will be organized and planned, not accidental and rushed.
Don't just read. Act.
Read comprehensive summaries and discover carefully compiled action lists for active learning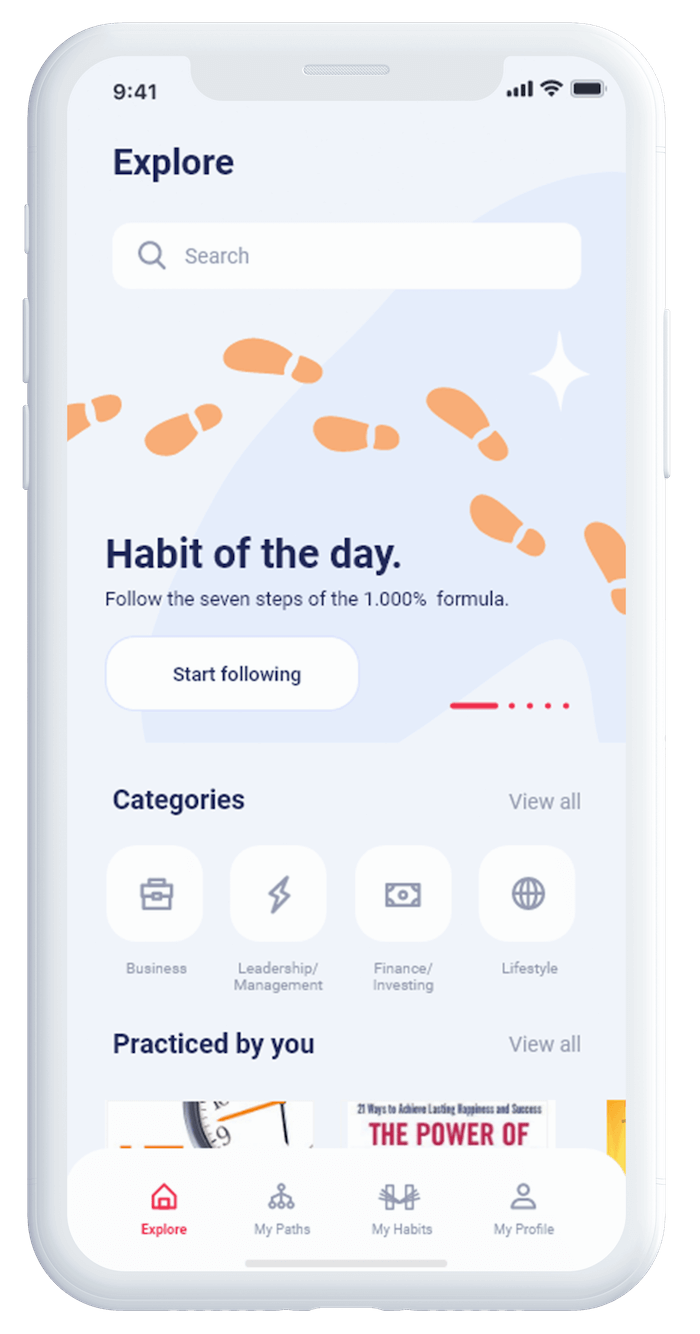 ---