The End of Marketing: Humanizing Your Brand in the Age of Social Media and AI
by Carlos Gil
The era of televised marketing, where an ad could sway an audience, has ended. We are now living in a world where an individual like Kim Kardashian is one of the biggest brands in the world. A world where a political campaign for the American presidency has been won through the use of social media. This book can serve as a guide on how to personify your brand, reach potential customers, and engage with an audience by providing true value rather than charm and false promises.
Summary Notes
Marketing Is Dead
"Today, marketing and advertising require a new way of thinking and an understanding that the digital landscape is built on genuine communication instead of mass communication."
The old ways of approaching marketing are not working anymore; the times when customers would buy a product they've seen in a televised ad have passed. The world's largest revenue-rated brands are less digitally influential than people like the hip-hop star DJ Khaled, Kim Kardashian West, Kylie Jenner, and many others.
In 2019, an unknown group of social media influencers banded together and created an Instagram account labeled "World_Record_Egg" to demonstrate how easily you can gain online likes. They aimed to create a post on Instagram that would have the most engagement ever. They succeeded and not only created a post with over 50 million "likes," but the account also gained over 9 million followers.
Even though they used various strategies to grow the page, the most-liked post they had was simply a picture of an egg. It has the caption: "Let's set a world record together and get the most liked post on Instagram. Beating the current world record held by Kylie Jenner (18 million). We got this".
If an egg page got this popular, anyone could reach some reasonable amount of success, too – with enough persistence and a plan.
Stranded in a Digital Ocean
"You either swim or sink."
In March 2019, there were 7.72 billion people on the planet, and 2.38 billion of them were monthly active Facebook users. To create a community around your brand, you need to do more than simply make noise. 
Making noise means advertising your products and leaving without interacting with your audience. To create an engaged audience, you need to respond to comments and genuinely interact with people following your content. Genuine interaction involves sharing useful information, posts that aim to entertain people, and rarely talking about what you sell.
How to Be Savage AF
"I'll go on record and say that 99 percent of corporate brands active online today are boring; hence they take a back seat to celebrities and personal brands."
Randy Savage was an American professional wrestler and baseball player best known for his time in the World Wrestling Federation. The American sports analyst Bill Simmons has described Savage as "one of the greatest pro wrestlers who ever lived."
Randy was ruthless. He won the top belt four times and even fought with giants like Hulk Hogan despite their size difference. Like many other wrestlers of that era, he built a cult-like following by embracing his uniqueness. This is the same as making your brand stand out:  You need to stop copying others and approach your audience in a personalized matter. People need like you before buying from you.
Leverage Facebook Marketing
"To be a marketer today requires a deep understanding of how marketing is done, which means diving deep into the platforms and understanding how they work."
Using paid advertising to increase engagement with your brand can be a great addition to your overall marketing strategy, as long as you target a specific audience. You can do that by using your email list to find out the characteristics of your target audience. 
Nonetheless, your main focus should still be creating content that organically reaches people, in other words, content that is not paid for. Using both strategies is optimal, but organic reach should be prioritized as people are more likely to engage with content that does not seem to be an ad.
Maximize Online Content Posting
"The adventure of creating content and sticking with it."
When you are starting out, it's normal to walk on a rocky road. Having low views and engagement is to be expected. Youtuber and podcaster Sara Dietschy provided advice regarding these kinds of situations: "You can't give up.  You can't put one or two videos and assume people don't like your content. I think that's why it's so important to do something you're passionate about. It's a cliche, but if you're not passionate about it, you're not going to stick with it". 
Carlos Gill took this advice to heart, and even though he had lots of failures trying to work on his own brand and attempting to get a job during the economic recession, he managed to get hired through Linkedin and launch a website that had 100 000 visitors.
Growth Hacking Your Way to Greatness
"As humans, we become so enamored by the thought of being well-known and famous that we'll bypass the hard work of growing a dedicated, loyal fanbase in favor of swiping a credit card and buying 'fake followers' or 'bot accounts."
The follower count on any social media platform doesn't make a difference if it is not associated with engagement. You can have 100,000 followers on Twitter or Instagram and only receive fewer than 100 engagements from "real people." 
It can be easily spotted when someone has bought followers rather than created a community. Growth hacking is a term that refers to achieving the desired outcome of marketing (i.e., getting more customers/leads/revenue or raising brand awareness) while being more strategic within the platforms themselves without reliance on additional resources that require a budget, such as ads.
During the 2008 financial crisis, the author, Carlos Gill, was laid off from his job and decided to join LinkedIn. Instead of simply searching for a job, he created a website called Jobs DirectUsa, where companies could create job posts. He imported jobs from Indeed.com, providing millions of job postings on his website. He also created LinkedIn Groups for most of the major cities in the U.S.
Using these methods, he managed to gain 100,000 members on his website and almost one million email subscribers. This is a prime example of what growth hacking can do.
Marketing Lessons From Social Media Giants DJ Khaled and Kim Kardashian West.
"The rise of reality TV and famous normal people means we've entered the reality era of marketing. This is the intersection where advertising and storytelling meet."
In 2015, Snapchat became popular among younger millennials and college students who didn't want to post content that would stick around "forever," as with Facebook. The entire premise of Snapchat was around storytelling, which could be done through a static image or a video that would only appear on an end user's phone screen for a few seconds.
One evening in December 2015, DJ Khaled went for a jet ski ride and ended up stranded at sea. By documenting that experience,  he created one of the first viral moments on Snapchat. After that viral hit, he began seeing 3-4 million views per snap. 
At that time, brands also started to notice his popularity, and he was contacted for collaboration by Silk, a plant-based milk brand, Palmer's Cocoa Butter, Turbo Tax, and many others. He became one of the first marketing influencers on Snapchat.
His viral moment offered a window into his private life, documenting an unusual but relatable experience.
Transforming Your Advocates Into the Faces of Your Brand
"Today, an employee is much more than a person who stands at a cash register or sits in a cubicle; they are the face and voice of your brand – whether you choose to accept it or not."
The thought of allowing your employees to become the faces and voices of your brand can be a daunting one. A lot of things can go wrong. Nonetheless, if you give your employees the right tools and incentives, you can create an army of dedicated followers representing and talking about your brand.
For example, with Walmart, if you search #WalmartEmployee, the search will reveal over 3,200 posts to date. Most of these Instagram posts represent employees headed to work and showing their love for the company they work for or aim to be humorous. 
Even though this content exists, Walmart doesn't necessarily control it. However, keep in mind that creating some form of guidelines for your employees will lead to significantly better results.
The Judgment Day
"Don't contribute to the noise by ignoring your greatest asset: your customers and employees."
There is an Instagram influencer with the username @lilmiquela. At first look, she seems like just another 19-year-old Instagram influencer with 1.5 million followers. She has content from attending Coachella, and she collaborated with celebrities such as J Balvin. Even though she posts video content on Instagram stories just like any other person, she is not a real person.
She's a computer-generated cyborg, but it's hard to tell because she looks very real, and she even has voice content. Lil Miquela is an example of what future companies will deal with.
Even though she managed to become popular, her success doesn't get near to Dj Khaled or Kim Kardashian because she lacks the human element. There is a limit to how relatable a computer-generated cyborg can be.
Bringing It All together and the Importance of Persistence
"Your story is how customers will remember your company, and your persona is what will influence customers and help you increase brand awareness and attract new followers."
The results in the field of marketing require passion, hard work, adaptability, and promoting the human element within any brand. Despite having no business background, Carlos Gil forced himself to learn to code and started an online board job. This led to a website with 100,000 visitors and almost one million subscribers.
A great example that embodies the principles behind having results in marketing is the story of K-Swiss, a shoe brand. In more than 50 years as a global brand, K-Swiss has gone through several transformations. It went from its tennis origins to have a cult-like following in the 1990s, later to the effective "I Wear my K-Swiss" campaign. 
The most notable change was to pivot towards becoming the go-to sneaker company for entrepreneurs. While others companies like Nike and Adidas battled for dominance in the athletic footwear area, K-Swiss has discovered another opportunity; they collaborated with the famed entrepreneur Gary Vaynerchuck. 
Due to collaborating with an authority figure and hosting a podcast called "CEO Wear Sneakers,"  where popular individuals from this space share useful ideas, K-Swiss became the go-to sneaker company for entrepreneurs.
Don't just read. Act.
Read comprehensive summaries and discover carefully compiled action lists for active learning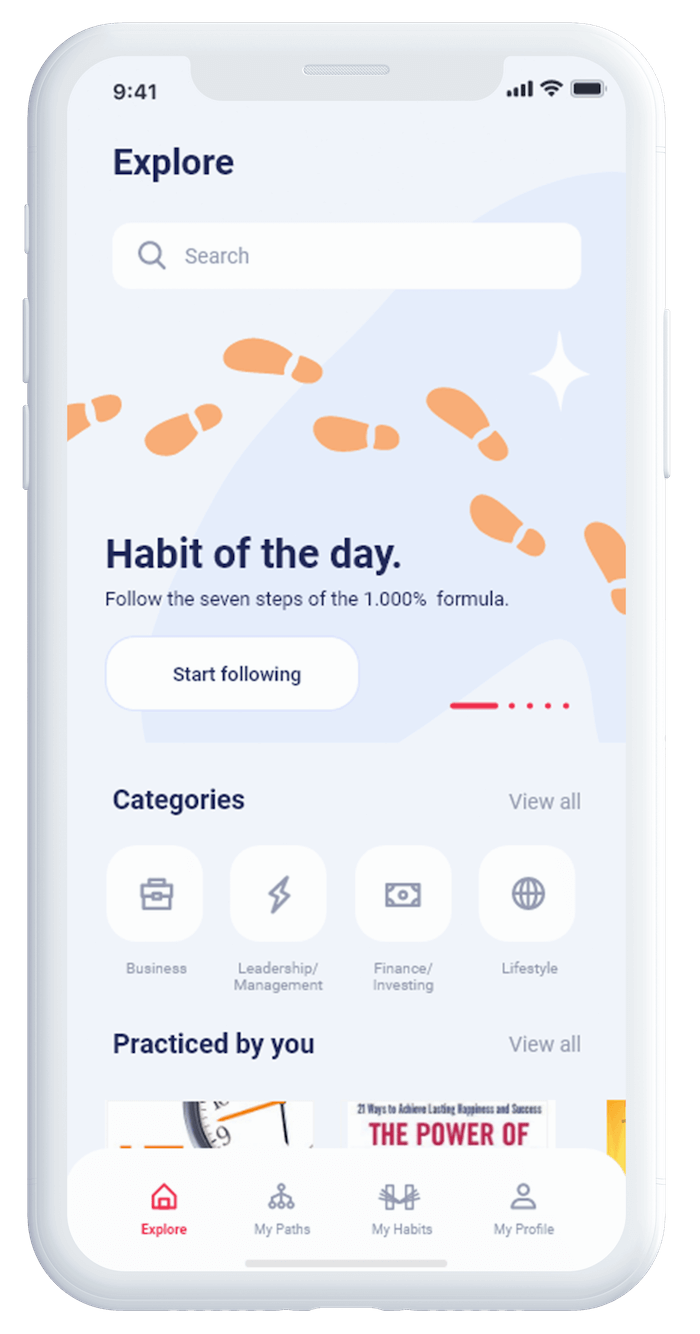 ---