Getting to Yes: Negotiating Agreement Without Giving In
by Roger Fisher, William Ury
Getting to Yes aims to turn us into more effective negotiators. It covers the complex art of negotiation, explains how all of us are engaging in some form of it every day, and why most are terrible at it. The book explains common ways people negotiate as well as why they're usually ineffective. It also describes an alternative called principled negotiation. It proves that negotiating does not have to be a zero-sum game but instead a win-win process through which all sides may benefit.
Summary Notes
Everyone negotiates
"People negotiate even when they don't think of themselves doing so."
We don't think much about negotiation and its rules, principles and implications on our everyday lives. And yet, we are all involved in some form of negotiation every day. Even such trivial decisions such as deciding where to go for dinner with your friends or choosing what to watch for movie night involve negotiation.
Not only is negotiation occurring more often, but it's also becoming increasingly important as society develops and the world becomes more complex. Today more occasions require negotiation and the old, standard strategies often leave people dissatisfied and can cause our relationships to crumble.
The majority of us see only two ways of negotiating - soft or hard. Soft is used mostly by agreeable people who value preserving their relationships more than satisfying their interests. Those people want to be nice and avoid conflict but such an attitude often leads them to be bitter about negotiation's results. The other group is hard negotiators - those who, above all, want to win and are more ready to risk their relationships to obtain their goal. 
It's crucial to notice which one of those two groups you fall into. Once armed with that self-awareness, we can successfully switch to using the third, alternative way - principled negotiation - that's based on fair standards, independent of the will of either side.
Why you shouldn't use soft, hard, or positional bargaining methods of negotiation
"Any method of negotiation (...) should produce a wise agreement if an agreement is possible. It should be efficient. And it should improve or at least not damage the relationship between the parties."
Most negotiations resemble the bargaining that takes place between a street shopkeeper and a customer. One side says $100, the other one $30. Everyone takes a position they're then trying to defend and aim to give in as little as possible to the other. 
This approach is called positional bargaining. While it may be effective when the thing we're negotiating over is simple, inexpensive, and of no great importance to us, it's inefficient in more complex situations.
That's because positional bargaining fails to meet the three main criteria of successful negotiations:
It's unwise. Positional bargaining starts with anchoring each side in positions dictated solely by their subjective ideas.

It's inefficient. In positional bargaining, each side starts with an extreme position in the hope of reaching their desired outcome. For example, one says $100 (even though they hope to get $60), the other says $30 (even though they are ready to pay $60). They stubbornly hold to their idea and make only small concessions required to keep the negotiation going. That results in much more time being spent on reaching the agreement and decreases the chance of reaching one at all.

It endangers relationships. Positional bargaining may quickly become a contest of the will - or even a battle. Once that happens, the most common scenario is when a "soft" negotiator gives in to a "hard" negotiator. While the hard side may seem to have won at first glance, in reality, they both lost because the reached agreement isn't satisfactory to both parties. The soft side will become bitter and their relationship will suffer.
The alternative - principled negotiation
"There is a third way to negotiate (...) it suggests that you look for mutual gains wherever possible and that where your interests conflict, you should insist that the result be based on some fair standards. It employs no tricks and no posturing."
Hard and soft positional bargaining almost always brings poor results for both parties. Wise negotiators use the third option - called principled negotiation or negotiation on the merits. That method can be summarised in four basic steps:
Separate the people from the problem

Focus on interests, not positions

Invent options for mutual gain

Insist on using objective criteria
These four points are relevant from the time you begin to think about negotiating until the time you either reach the agreement or decide to break off the negotiation. That period can be divided into three stages: analysis, planning, and discussion.
Analysis - at this stage, you're gathering information, organizing it, thinking about it. You're trying to identify your and the other side's interests and the criteria to use as a basis for agreement.
Planning - at this stage, you're generating ideas on how to deal with the information gathered. You may want to generate additional criteria to better deal with the problems at hand.
Discussion - at this stage, you're communicating and looking towards agreement using the information and criteria gathered in two previous steps.
Separate the people from the problem
"Negotiators are people first."
Most of your negotiations will be with the people you have an ongoing relationship with, whether professional or personal. And where people are, there are also emotions (sometimes high), so it's best to know how to diffuse common psychological bombs before they explode and hinder any future relations or negotiations. 
To deal with psychological problems, use psychological techniques. Those involve three areas: perception, emotion and communication.
The ways you can address perception issues are:
Put yourself in their shoes
Give them a stake in the outcome by making sure they participate in the process
Make your proposals consistent with their values
The ways you can address emotional issues are:
Recognize and understand emotions, theirs and yours
Talk about and acknowledge both their and your emotions
Resist the urge to react to emotional outbursts
The ways you can address communication issues are:
Listen actively and acknowledge what is being said
Describe how their actions make you feel instead of calling them names
Speak to be understood and only when it's needed
Focus on interests, not positions
"Your position is something you have decided upon. Your interests are what caused you to so decide."
Behind opposed positions lie some shared and compatible interests. We tend to assume that because the other side's positions are opposed to ours, their interests must also be opposed. That's not always the case.
However, an agreement is often made possible precisely because some interests differ. A seller's interest in the $30 may exceed his interest in his product. You like his product more than you like your $30. And so the deal happens. That's a very simple example, but it's the same with more complex agreements and even million-dollar deals.
Both focusing on learning each side's shared interests as well as the differing but complementary ones can serve as the building block for a wise agreement.
Invent options for mutual gain
"A negotiation often appears to be a "fixed-sum" game; $100 more for you on the price of a car means $100 less for me."
Some lawyers attribute their success directly to their ability to invent solutions advantageous to both their clients and the other side. Basically, they expand the pie before dividing it. 
One example of such expansion is negotiations between Israel and Egypt that took place in 1981. Unable to agree on who should keep how much of the Sinai Peninsula, the sides finally invented a creative option which was to demilitarize Sinai.
During your negotiations, strive to do as they do. Inventing new options is what every skilled negotiator does.
Insist on using objective criteria
"Reconciling differences in a negotiation based on the basis of will has serious costs."
No negotiation is likely to be efficient if you put your will against theirs. Either you will have to back down or they will have to. The solution is to negotiate based on what is independent of the will of either side - also known as the objective criteria. 
Objective criteria should be legitimate and practical. Examples of objective criteria include that based on scientific judgment, market value, tradition, moral standards, or precedent. Whatever you choose, make sure it best fits your specific issue.
Develop Your BATNA - Best Alternative to a Negotiated Agreement
"The only standard which can protect you both from accepting terms that are too unfavorable and from rejecting terms it would be in your interest to accept."
The reason you negotiate is to produce something better than the results you can obtain without negotiating. What are those results? What is the alternative?
Those are the questions BATNA, or the Best Alternative To a Negotiated Agreement answers. Without it, you may become too optimistic and assume you have too many other choices in case the negotiations fail. Or, you may become too pessimistic, which makes you overly committed to reaching an agreement no matter how high the cost.
Exploring what you will do if you do not reach an agreement can greatly strengthen your negotiating position. Besides developing your own BATNA, it's also worth trying to learn the BATNA of the other side. The more you know about their options, the better prepared you'll be to enter the negotiations.
Convincing the other side to play - Negotiation Jujitsu
"Talking about interests, options and standards may be a wise, efficient, and amicable game, but what if the other side won't play? What can you do to turn them away from positions and toward the merits?"
If the other side announces a firm position, you may be tempted to criticize and reject it. If they push hard, you will be tempted to push back. Yet, rejecting their position only locks them in.
The solution? Do not push back. Break the vicious cycle by refusing to react and instead of attacking their position, look behind it. Look for the interests behind their position, seek out the principles it reflects and think about ways to improve it. 
Don't defend your ideas. Instead, invite criticism and advice. Examine the other person's negative judgments to find out their underlying interests and to improve your ideas from their point of view. Rework your ideas based on what you learn from them.
Dealing with dirty tricks
"There are many tactics and tricks people can use to try to take advantage of you. Everyone knows some of them."
Some deliberate tricky negotiation tactics include: 
Deception - misrepresentation of facts, authority, or intentions. The best way to deal with it is to always separate people from the problem and never trust anyone during negotiations.
Stressful situations - manipulating the physical circumstances in which negotiations take place. Deal with this by asking yourself if you feel stressed during the negotiation and paying attention to why. If you find the physical surroundings unfair, do not hesitate to say so.
Personal attacks - verbal or nonverbal communication aimed to make you uncomfortable. Whenever you notice it happening, bring it up.
The good-guy/bad-guy routine - when two people on the same side stage a quarrel to manipulate you. Again, recognize and say something about it. 
Threats. The best thing you can do is to ignore them.
Refusal to negotiate. Recognize that it may in itself be a way of negotiation. Talk about their refusal to negotiate and find out the underlying reason.
Extreme demands - their goal is to lower your expectations. You'll deal with it by bringing the irrationality of their demands to their attention.
Don't just read. Act.
Read comprehensive summaries and discover carefully compiled action lists for active learning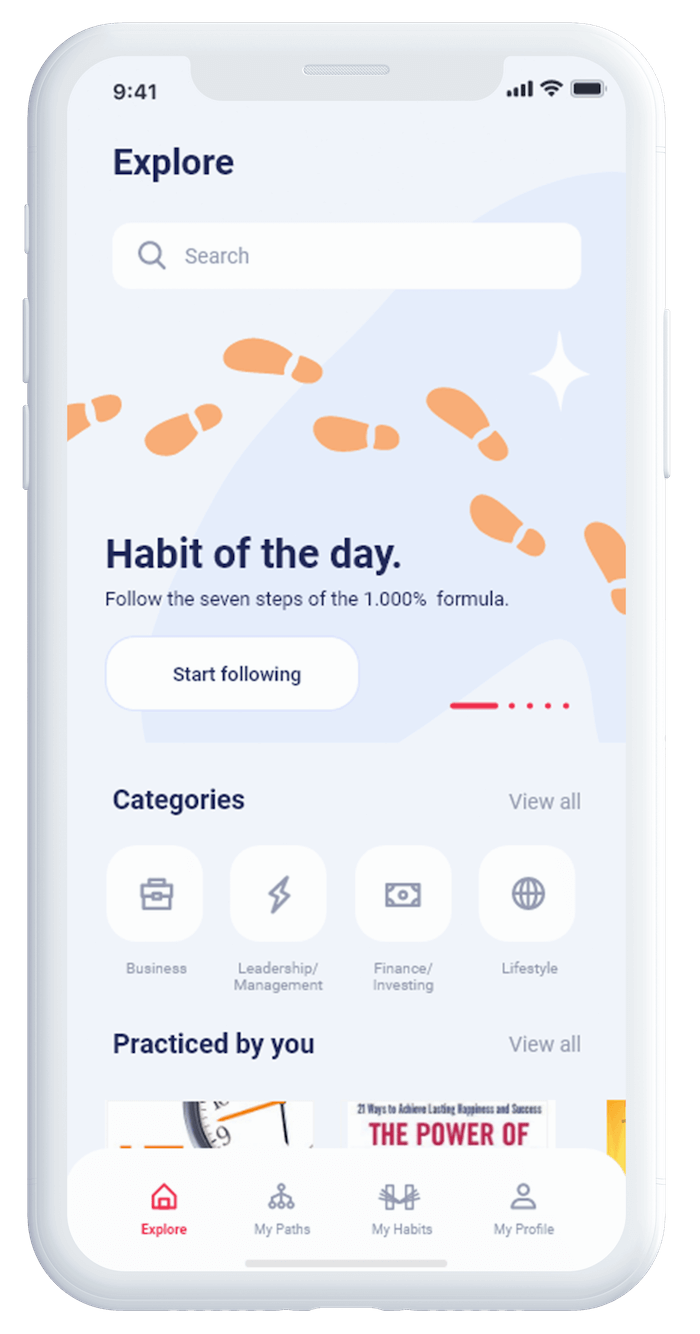 ---