Social Media Success for Every Brand: The Five StoryBrand Pillars That Turn Posts Into Profits
by Claire Díaz-Ortiz
Social Media Success for Every Brand is the ultimate guide for leveraging social media marketing to grow your business and amplify your brand. It presents to you the SHARE model of social media marketing, which covers the Story, the How, the Audience, the Reach, and the Excellence components. It is a primer on implementing successful marketing strategies to promote your brand on Facebook, Instagram, Twitter, and LinkedIn. 
Summary Notes
Story: Telling a Great Social Media Story
"Your brand's biggest enemy is noise. As such, your brand's greatest opportunity is to use clear marketing to cut through the noise to reach your customer."
The SHARE model for social media marketing success is based on StoryBrand 7-Part Framework (SB7), a popular marketing approach that companies use to create a clear message for their customers. The first component of the SHARE model is the story. The greatest social media stories are made of seven elements: a character, a problem, a guide, a plan, a call to action, help, and success. 
Your customer is the hero of the story, so it's vital to identify their wants and needs. The customer usually tries to find a solution to a problem, which can be internal, external, or philosophical. If you can offer a solution to a deeper problem, they will appreciate you and your brand even more. 
Since your customer cannot solve their own problem, they need a guide that will lead them to a possible solution –  the one with a plan and call to action. It's your brand's responsibility to develop a call to action and convince the hero of the story that not doing so will result in failure. 
The final element of the story is a success, which you can achieve by telling your customers very clearly why your brand offers the best solution to their specific problems. 
Approach your social media accounts the same way you approach your bank accounts – making more deposits to them than withdrawals. Your deposit should include relevant and valuable content, such as articles, blog posts, quotations, images, and videos. 
You can include testimonials where customers talk about a specific problem they had, how your brand solved it, and how they felt afterward. Include quotations, statistics, images, and videos that include a call to action. Follow the 80/20 rule, which means using 80% of the content to open the story gap and 20% to close it.
How: Who's the King of Your Social Media Account?
"Knowing your audience is so important that it's better to figure it out for yourself over time than to listen to the experts."
Some brands prefer certain social media platforms over others, whereas others use different accounts on the same platform for different branches of their business. When in doubt, choose fewer platforms. Focus on the platforms that make the most sense for you and your brand.
When you post is often more important than what you post. You will soon realize that what makes a difference in audience engagement is time: day, day of the week, or year. Customer behavior also depends on the industry and the business. So, you need to know your audience. 
There are various digital tools that can help you with scheduling posts and analytics, such as Hootsuite, Buffer, Sprout Social, Sendible, etc. It's best to schedule posts to offer your followers consistency. Remember that versatility is important - your posts should include blog posts, testimonials, impactful images, videos, and selfies. By trying different types of withdrawals, you'll determine which ones work best. 
Occasionally, use pattern disruptions because they can boost your popularity when you come back to posting regularly.
Audience: Social Media - It's Not About You
"Your social media marketing should be about your audience, not your brand."
Social media marketing should revolve around your (potential) customer, who is the story's real hero, unlike your brand. 
To be truly successful at promoting your brand and inspiring engagement, you should make your social media followers feel connected. The best way to establish such a connection is by showing real empathy.
Remember the power of a great story. It can be the deciding factor in your professional success. Helping people is also the best way to generate empathy for your audience. 
Your relationship with your followers can be strengthened by asking questions, showing a genuine interest in their needs, and providing answers and solutions to their problems. 
To keep your followers interested in your brand, you must post consistently. Failing to do so can lose the connection you have already established with them.
Reach: Increase Your Reach to Amplify Your Brand
"To amplify your brand on social media, it's important to expand your reach."
Reaching existing and potential customers on social media platforms is crucial for any brand. Since all social media platforms differ, it's important to optimize your profiles on each one accordingly. Keep in mind that profiles with great content help your brand engage with your followers more easily.
When reaching out to followers, it's important to prioritize both moving your existing followers up the 'engagement ladder' and attracting new ones. There are two best ways to achieve new follower growth:
Influencer marketing - reaching out to influencers in your niche and engaging with them by presenting your brand.
Paid advertising - reaching out to a certain demographic that might be interested in your brand; this is considered one of the best strategies.
Remember that producing great content is a must, so amplify your brand by using or crafting hashtags. Most importantly, you must know your target audience fully and what they like. This is the best way to reach them successfully and turn them into paying customers.
Excellence: Excelling in Social Media Marketing
"Fine-tune your social media marketing efforts to reach long-term excellence."
Social media marketing can make or break your brand. The trick is to be aware of your followers' wishes, needs, and likes and tailor your marketing approach to 'reach excellence.' 
Still, regardless of how careful you are with the content you post, some followers might put a negative spin on it. Your job is to try and turn a seemingly negative conversation into a positive one. If you make a mistake, admit it, and try to correct it quickly. 
Since you won't be able to please everyone, expect a negative feedback from some of your customers because social media platforms are where everyone can express their own opinions freely. 
Resist the temptation to remove every negative comment about your brand from your social media profiles. If the comments aren't offensive, leave them, but try to engage positively. This will make your brand seem more authentic, which is important for many customers.
Implementing the SHARE Model For Your Brand
"Asking questions and helping others (often by answering questions) are two of the key ways to make it about your followers."
Social media platforms are constantly evolving due to the constant change in users' behavior. To be successful and relevant, brands should make the best of the various formats available on social media platforms.
To inspire people to engage with your posts on Facebook, share native videos and broadcast on Facebook Live. Facebook followers are highly valuable, so treat them as friends by telling them great stories, helping, or asking them questions. Engaging existing followers may be more beneficial than gaining new ones. Finally, paid advertising is one of the best ways to introduce and market your brand in front of customers.  
If you use Instagram to produce and promote brand-related content, you can always rely on the standard Instagram post - an image with text. Remember always to use many relevant hashtags as it makes your posts highly searchable. You can also post or do live videos to reach your followers. One of the best ways to engage potential customers on Instagram is to use the IG Story, which often drives people to check your website and purchase your products or services. 
If you wish to use Twitter to promote your brand, keep in mind that most people get the news there. The posts are short and concise, so curating information on Twitter is a must. Be as general as possible when using hashtags, but don't use those that people associate with something else. To increase the number of Twitter followers, find the influencers in your niche and reach out to them. If they retweet your posts, you'll be able to engage more people in the future. 
LinkedIn is another platform that brands can use to post content. It relies heavily on excellent written content as this is where professionals network, collaborate, find jobs, etc. Before successfully promoting your brand, you must create a personal and business profile first. 
To set up a personal profile, choose a spontaneous photo and a background header in landscape mode. List your skills, and don't forget to ask people for endorsements. Your personal profile will be used to create longer blog posts, which you can share to position yourself as an expert in your niche. In creating your business profile, on the other hand, it's best to use your brand's logo as your profile picture.
Don't just read. Act.
Read comprehensive summaries and discover carefully compiled action lists for active learning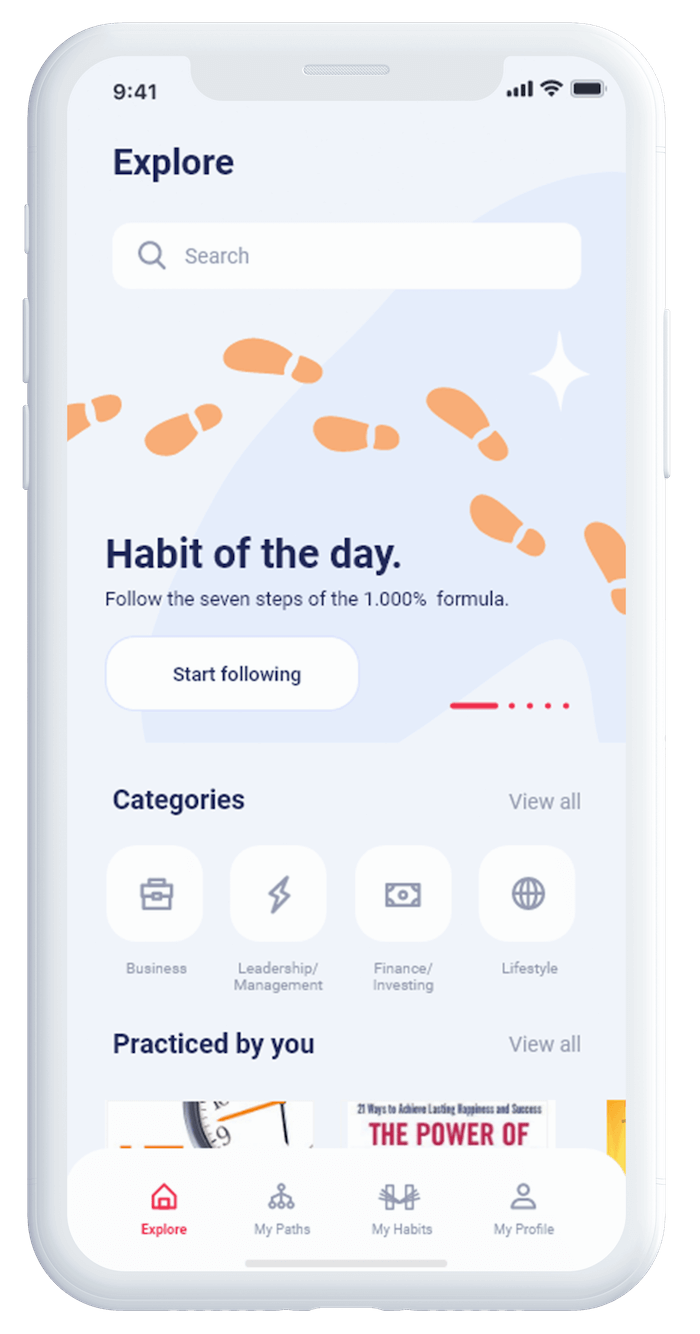 ---