Sell or Be Sold: How to Get Your Way in Business and in Life
by Grant Cardone
Sell or Be Sold: How to Get Your Way in Business and in Life is packed with invaluable lessons on how to become a great salesperson. It offers a blueprint for building a power base of clients, perfecting the sales process while emphasizing the utmost importance of maintaining social media presence and being trustworthy, positive, and confident in your ability to sell yourself.   
Summary Notes
The Most Important Sale
"You've got to be absolutely convinced that your product, your company, your services, or your ideas are superior to all others."
What distinguishes a great salesperson from an average one is their conviction in the superiority of the product they're selling. Selling yourself as a salesperson is a repeated action and not a one-time effort. You have to be completely convinced of the quality of your product, service, or company in order to become truly successful.
By owning the product you're selling, you're demonstrating your certainty to others by your actions, and actions do speak louder than words.
In order to convince somebody to buy what you're selling, you have to be willing to buy it yourself. If you own the product you're selling, you will show true conviction and belief in it.
Moreover, when potential customers see that other people have bought your product, they will be more inclined to follow.
Finally, as a salesperson, you must be ethical and offer your products to the right customer.
Establishing Trust
"People want to believe you, but you have to help them. If you have a good product and a good service, then do everything you can to build your case and do it with written information."
Being trustworthy is one of the best qualities of a salesperson. Your customers must find you credible in order to purchase your product or service. If a sale falls through, the customer is not to blame, but the salesperson. 
Since people believe what they see and what they hear, you have to support everything you say with printed materials. Be prepared to visually engage your potential customers with a presentation of your products and services. 
People believe what they see, not what they hear. Always have your presentation, proposals, and prices in writing for your buyers so they can see it with their own eyes. Make sure to document your communication with your customers regarding any deals, agreements, proposals, and prices.
Informed buyers are the best kind of buyers because they make an informed, objective, and logical decision to purchase your product or service.
The Power Base
"Your power base is made up of the people who will be happy to hear from you and want to know what you're up to."
A successful career in sales is based on building a power base. Instead of spending a great amount of energy and resources on attracting people you don't know, start making a list of people you do know. 
Your power base will include people who trust you, know you, and who want to hear from you, such as family members, friends, colleagues, neighbors, and past and current clients. These are the people who will offer an understanding, security, and motivation for you. These are the people you would like to help you succeed in your future career as a salesperson. They belong to your fan club, and you should work with them because they are precious to you.
When you have an existing relationship with people, it will be easier to turn them into buyers. If you are going to sell a product or a service, start selling it to your power base. 
Although it sounds counterintuitive, people who have complained about a certain product or feature may be transformed into great customers. Deal with complaints personally because problems are hidden opportunities. When you offer a solution to a problem, you might get some great and loyal customers!
Attitude
"People will pay more for an agreeable, positive, and enjoyable experience than they will for a great product."
Customers want to be treated nicely, which means they value the positive experience even more than the great product. They will buy what you're selling if you make them feel good.
Maintaining a positive attitude will inevitably make you a better and more confident salesperson. People will always return to a salesperson for a superior experience.
You can follow a few simple suggestions in order to adopt and keep a beaming attitude. Avoid negative news, negative talk, lethargic and pessimistic people, using drugs and alcohol. Also, try focusing on positive thoughts because a positive and can-do attitude will lead to positive results and a proactive mindset.
The Perfect Sales Process
"The best salespeople I know are straight shooters. They don't play games, they tell it like it is, and they know how to get the job done without manipulations and tricks."
The best sales process is short and simple, and it can be advertised. If you can advertise any part of the process with confidence, then you've found the perfect sales process. The first step to achieving it is identifying the needs, wants, and needs of your clients.
Build your sales process to satisfy your customer, yourself as a salesperson, and the management. Keep in mind that the satisfied customer takes precedence in the entire process. 
Wherever a sales situation occurs, you should follow five steps to make a successful sale. First, greet your potential buyers. This is your chance to make a good first impression. Next, determine your customers' wants and needs. Consider their previous purchasing history and satisfaction with similar products. 
The third step is to select an appropriate product to offer your customer. Instead of letting them waste time sorting through your products, anticipate what they would like and offer it. Next, remember to always make a proposal, even when people don't seem ready to make a purchase. By making a concrete proposal, you might come closer to reaching an agreement. 
Finally, be prepared to close the transaction. It means that you will have to deal with stalls and objections, but ultimately, your confidence in the sales process will increase.
Create Social Media Presence
"Social media is a way for you to connect, prospect, and make yourself known to those who may have an interest in what you represent."
Social media presence is a fast and effective way to reach hundreds, if not thousands of potential customers. Using social media is a must if you want a lot of people to get to know you and the products and services you're selling. Use Facebook, Twitter, LinkedIn, and Instagram to get people interested in what you have to offer. 
Be prepared to face negative criticism because when you start getting attention on social media, you will have to deal with a lot of different people with varying needs, wants, and expectations. 
Handle attacks on your social media reputation the same way you would do if they were attacks on your personal reputation. Keep in mind that negative feedback and negative posts have the potential to become opportunities. If a customer is dissatisfied with a product or a service, make sure you handle the problem immediately. The best way to approach negative reviews is to contact the customer directly and privately via phone, e-mail, or a message. When you show respect for your customers, they are more likely to delete the negative post, or even leave a positive comment, or review after talking with you. 
To promote your products or services, make testimonials, boost positive reviews and posts, and make it easy for people to spread the word about you. Sometimes, unfortunately, some people will continue leaving negative comments in spite of everything, so preserve your time and energy and stop engaging with those people. Choose your battles wisely and devote yourself to people who would appreciate your product and customer service.
Don't just read. Act.
Read comprehensive summaries and discover carefully compiled action lists for active learning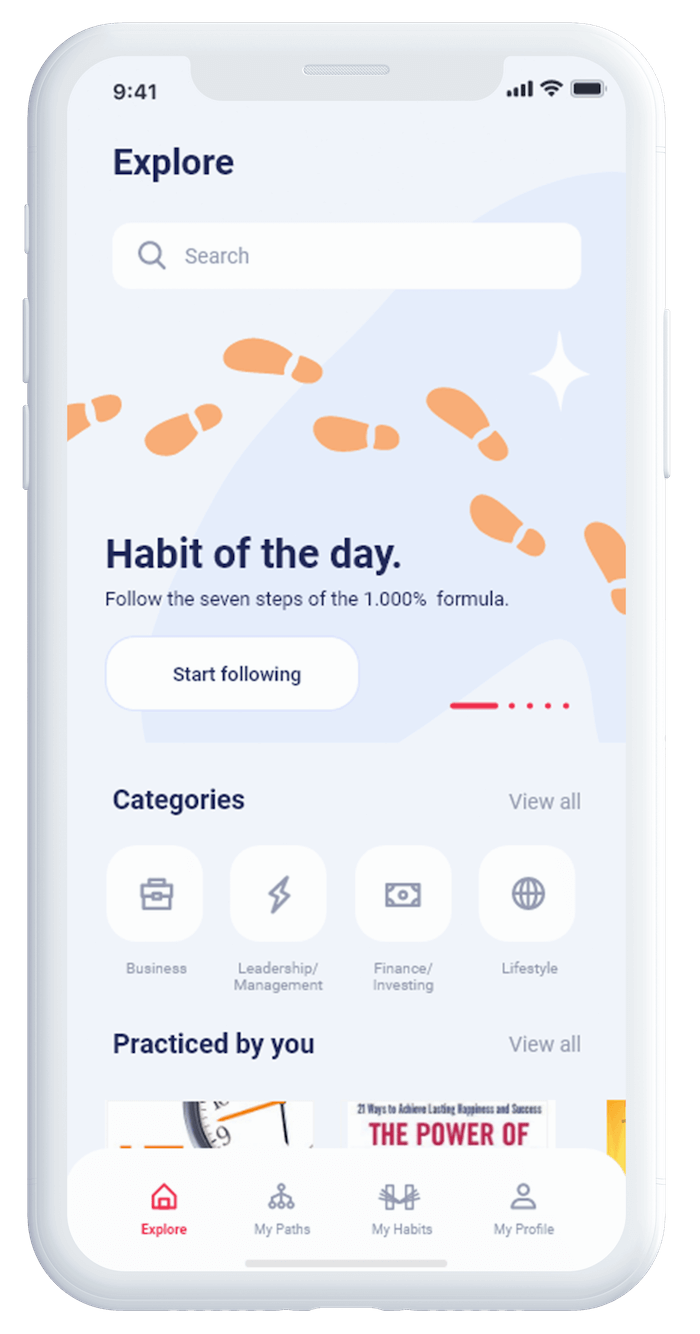 ---