Why Mentorist is the best app for self-development/How to keep your New Year's resolutions
Personal development doesn't have to be personal anymore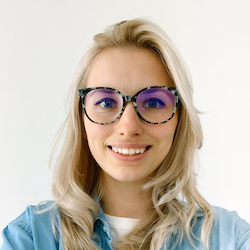 We all set goals with the intention of accomplishing them, but research from the University of Scranton found that 92% of people who set New Year's Resolutions never actually accomplish them. 
So we thought, what are these winning strategies used by the elite 8% of goal-achievers?
Launched in 2017, Mentorist provides actionable summaries based on the leading books in business and personal development. Going beyond summarizing just the key insights from books, the Mentorist app has over 2500 action guides that turn abstract concepts into concrete steps, helping you transform your life. 
Personal development doesn't have to be so personal. 
The true value of knowledge is only realized when you put it into action, and Mentorist provides the roadmap. Thousands are taking action with our app daily, and more are discovering it every day. 

Why are so many people in love with our little app? Here are four of our favorite reasons:
1. Tools you can trust

We translate the noise into knowledge you can rely on. This means sorting through the thousands of books that are published each year to find the best advice on personal development and business. 
Then, our writers filter through the stories, concepts, and teachings in each book to translate them into clear, useful action steps accompanied by a short summary. This means that not only do you get the essence of the book in under 20 minutes - you also get a concise guide on how to implement this knowledge into your life. 
2. Transformation at your doorstep

Mentorist makes it possible to discover new strategies for your goals, keep learning every day, and take some of the pressure off your quest to become the very best version of yourself. 
As the world keeps getting faster and faster, we'll keep on making it easy and exciting to fit personal development into every day. We'll go where the best ideas are and translate them into simple, straightforward guides so you can begin taking action immediately. 
3. Real people

Each book that's summarized in Mentorist was hand-selected by us. We read every book ourselves, we write each action step, and we record each and every audio summary. We're people who love reading, learning, and improving ourselves, and we also love discovering new thinkers and ideas that matter. 
We come from 19 different countries across six continents. Our education and experience span a variety of industries - from finance to fitness - and our diverse skills and knowledge help us deliver summaries for a range of contexts. 
We're real people, not robots, and we like to think this shows in the amount of care we write each summary with. We practice what we preach too - we use the action steps in our own lives as well!
 
4. Small steps to big changes

The Mentorist library contains summaries that will help you develop thirteen key skills in four areas of life: wealth, health, love, and happiness. Each skill is further broken down into specific sub-skills so you can clearly measure and visualize your growth. 
The writing team ensures each action helps you develop in the direction you want to go. You can become a master of time-management or communication, hone your leadership or confidence, follow a minimalist lifestyle and work on your mental health, practice creative thinking and mindfulness, and even find your life purpose. 
Become a part of it! Download the Mentorist App now and join 300,000 people who love to learn and improve.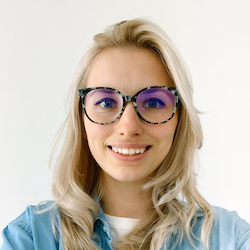 More and more people are reading self-help and business books - but how many are able to unleash their full potential and transform their lives?