Meet the app that revolutionized personal growth for over 100,000 people
More and more people are reading self-help and business books - but how many are able to unleash their full potential and transform their lives?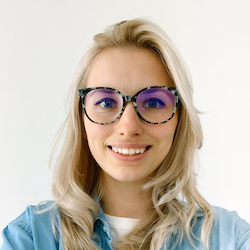 An article in the Journal of Happiness Studies found that self-help books work when the reader takes an active role in applying information and advice to their lives. On the other hand, when the reader passively scans pages or does not put in targeted effort to create some positive change, they tend to feel like self-help books do not actually give the self much help. 
So we thought: What if it was possible to extract the essence of these books and turn it into a guide, so that people would know exactly what to do to unlock their true inner selves? 

Launched in 2017, Mentorist offers a clear-cut system to acquire skills from the best self-help and business books. Going beyond simple book summaries, it provides a detailed list of habits and principles that will help guide you on your journey to transform your life. 
Thousands are taking action every day with the Mentorist app, and more are discovering it every minute. 
Why are so many people in love with our little app? Here are four of our favorite reasons: 
1. Simplicity of the learning process

Books tell stories - which means that they are filled with abstract concepts and ideas. This makes them more enjoyable to read, but less practical to implement. 
We filter out the unnecessary information and summarize what's important so you get the essential elements of the author's main ideas. Then, we provide clear and simple instructions for you to actually practice these ideas and reap the benefits that follow. 
Coupled with an evaluation system to help you adapt these instructions to your unique situation, you'll be more than ready to challenge your old self and make the changes you need to improve your life. 
 
2. Evidence-backed strategies
Mentorist makes it possible to apply transformative philosophies to daily life. With a carefully curated library of actionable book summaries, the words of the world's brightest minds are brought right to your doorstep, so you can easily fit learning into your schedule. 
As the world around us grows fast and faster, we're always looking for the best ways to support you in your personal growth journey. By extensively testing each decision we make - whether for the product, or the service - we know what works for you, and what doesn't. 
3. Audio
We sometimes find it easier to fit audio into our day rather than text - on our morning commute to work, for example. When it seems like your free time may slip through your fingers, we've got you! It's always possible to fit a little self-improvement into your day. 
4. The Library
The Mentorist library contains books across a wide range of topics - productivity, leadership, business, creativity, philosophy, spirituality, health, lifestyle, and so on. However, the real appeal lies not in the topics offered, but rather, the skills you can build. 
What do you want to become a master of? Choose between 50 different skills you can acquire by following the actions and principles extracted from each book. You can build your ability to organize yourself and focus on your work, take better care of your health, form close relationships with strangers, deepen the ties with your friends and family, embrace your creative, spiritual side; truly becoming the best version of yourself. 
Say YES to self-development! Download the Mentorist app today and transform your life.