The Seven Best Life-Changing Books to Read When You Feel Low
If you are looking for some guidance to help lift your spirits, books are a great way to go.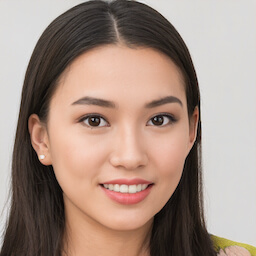 What's your first instinct when you are feeling low? Maybe you go and talk to a friend, preferably, your best friend. Interestingly, it has been said that books are our best friends. Of course, you can't expect a book to be a good listener. But if you are looking for some guidance to help lift your spirits, books are a great way to go. 
Books can communicate just the right thing at just the right time. And sometimes, a few words can be enough to inspire us to change our lives forever. On that note, here's a list of seven life-changing books by the world's greatest authors to lift your spirits:

1. Inner Engineering: A Yogi's Guide to Joy
The author of Inner Engineering, Sadhguru, is one of the world's most famous spiritual gurus. He is known for his novel approach to helping people balance their minds and bodies. He reveals some simple, yet insightful ways of attaining what every person in this world craves: joy. 
The underlying message is that it's possible for you to take control of your mind. You can align your body with positive energies and design your own destiny. 

2. The Willpower Instinct: How Self-Control Works, Why It Matters, and What You Can Do to Get More of It
Within every person resides immense willpower. However, it often remains dormant and underutilized. The author, Kelly McGonigal, points out ways to harness this power and train yourself to boost your productivity. 
The book helps you realize that you hold the power and explains that we tend to lose it because the power doesn't feel good. The author has taken a realistic and practical approach to explain how to master the art of self-control. 

3. The Art of Happiness
Temporary happiness is a dime a dozen. However, in The Art of Happiness, the Dalai Lama has provided meaningful insights into achieving and retaining a high level of happiness. 
He throws light upon the difference between eternal happiness and worldly pleasure and guides readers towards developing skills to easily achieve contentment. 

4. You Are a Badass: How to Stop Doubting Your Greatness and Start Living an Awesome Life
In this book, Jen Sincero highlights how to unleash the effortlessness that lies within you. By helping you solve the most prominent life problems, the book is sure to help you become more successful. It will also aid you in developing better time and financial management skills. 

5. A New Earth: Awakening to Your Life's Purpose
If you are feeling gloomy or like there is a lack of positive vibes in your life, an in-depth read of this book can be beneficial. Eckhart Tolle simplifies the understanding of human consciousness and explains 'ego' in detail. He also highlights ways to break free of your shackles and live a blissful life. 

6. The Subtle Art of Not Giving a F*ck: A Counterintuitive Approach to Living a Good Life
As the name suggests, the book is all about not overthinking little things that can prove to be detrimental. The bestselling author, Mark Manson, tries to explain that there should be fewer things you care about and you should only focus on the things that really matter. The blunt, yet practical, approach of the author is an eye-opener for everyone who has engaged in self-sabotage at some point in their lives. 
7. How to Stop Worrying and Start Living
As always, the pioneer of self-help books, Dale Carnegie, offers a really meaningful take on living a worry-free life. By using his initial unhappiness as an example, the author conveys a vital message to the reader: No matter how treacherous the situation might seem, there is always a way out. It's a clear and step-by-step guide to changing your life and making something better out of it. 

Final Words
When you find the right book exactly when you need it, the experience can be life-changing. You can actually feel the weight lifting off your chest. All in all, these seven reads are sure to fill you with constructive thoughts and keep you elated for the long haul. Who knows? Your leisure time might just invoke some magical awakening and permanently transform your life for the better!