How to Become Financially Independent
Becoming wealthy is a process that entails careful, detailed planning coupled with strong willpower to commit to that plan.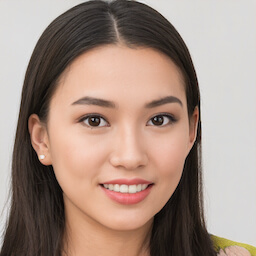 Nearly everyone wants to be financially independent—but it's certainly a daunting task! You can't accumulate wealth overnight. Becoming wealthy is a process that entails careful, detailed planning coupled with strong willpower to commit to that plan.
You may be thinking: How do I even start planning for my financial independence? With all the resources and advice out there, it's easy to feel overloaded with information and be unsure about what's accurate and what's not. Fret not, for we have compiled a list of four books that will help you become wealthy and achieve the financial independence you desire
Break the mold with the advice in this book! No one said you had to take the conventional route to become wealthy. In this book, Tim Ferriss, considered to be one of the most innovative businessmen out there, shares his tips and tricks about becoming financially independent in a unique manner.
Most people end up following the traditional route where you work hard until retirement only to realize you missed a lot of opportunities in life to do the things you really wanted to do. This book will help you change your mindset from one where you work for work's sake to one where you work when you want to work—and achieve financial independence along the way!
Sounds too good to be true, doesn't it? To be able to enjoy the things you want in life and become wealthy sounds unbelievable. However, it's certainly possible. This book still focuses on the core principles behind financial independence, which are having a detailed plan and maintaining the willpower to do so. The only difference is that it uses an out-of-the-box approach, and thereby, helps you accumulate wealth while still enjoying the best parts of life.
Although it was written in 1937, many of the philosophies in this book still hold true in today's world. Written by Napoleon Hill and inspired by Andrew Carnegie, a businessman and philanthropist of considerable success, it's still one of the most popular books on financial advice today.
This book describes a way of living where you will single-mindedly be working towards one goal—becoming rich. Hill's words are certainly inspiring. He convinces you to have faith in yourself and your capabilities and to hone the talents and skills you possess. The motivational power of this book is undoubtable!
Not only does this book help you create a solid plan for your financial future, it teaches you how to keep going even when times are tough and you feel like quitting. It will help shift your mindset to one of determination and persistence so that you can achieve financial success.
If you have any questions about managing your finances or achieving your financial goals, this book by Anthony Robbins is sure to contain the answers. The name says it all—follow the seven simple steps and you will achieve financial freedom.
By helping you create a detailed lifetime income plan tailored to your life and specific financial situation, this book corrects the myths surrounding money and will set you on the right path towards financial success. Based on thorough research and interviews with some of the most financially successful people in the world, the simple 7-step plan outlined in this book can be followed by anyone, no matter what your income level.
Inspiring and motivational, this book contains an easy-to-follow blueprint for financial independence.
If you want to be rich, who better to learn from than the rich? That's the premise of this book by Robert Kiyosaki, who is a big advocate of financial literacy and independence. By comparing the teachings of a "rich dad" against that of a "poor dad", he illustrates the differences in the decisions both made, and how they ended up either rich or poor.
Instead of just giving advice on becoming rich, Kiyosaki talks about how to stay rich through investments and savings. This is a big part of attaining financial independence. While you may land a high-income job or your business may one day take off, if you do not know how to properly manage your finances, you could still end up poor.
When contrasting the actions of the rich against the poor, it's easy to understand what one must do to become and stay wealthy.
Final words
And there you have it, four books that are certain to help you achieve financial independence. If you're interested in achieving that goal, check out Mentorist. We've extracted the most important information from each of these books (and more!) to help you easily gain the skills you need to do so.