Work from home is dead. You can work from anywhere
Many of us can work from home just as effectively as we work from the office. You have more free time and the ability to live anywhere in the world.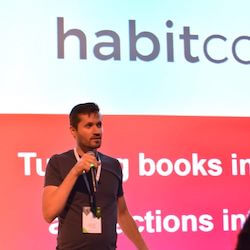 The crisis related to the COVID pandemic taught us one thing—many of us can work from home just as effectively as we work from the office. There are many disadvantages to working from home such as distractions and limited contact with other people. However, the advantages are much greater! You have more free time and the ability to live anywhere in the world.
If you were forced to work from home, you could have used this time in two ways. Either you procrastinated because the lack of a nearby supervisor allowed you to take longer breaks and be distracted by social media and stuff around your house, or you used this time to prove that you could work more efficiently and get more things done at home than in the office. If you chose the second option, it was likely not just to prove to your boss that you could be even more efficient and productive, but also to prove it to yourself. I hope that you took the second road because that choice opened up the door to a new world. A world where you can live like a millionaire without having millions simply by traveling around the world and working from anywhere.

Digital Nomading
For the last five years, I have been "digital nomading". A digital nomad is a person who does not really have a home. They travel the world with a laptop and work a full or part-time job from wherever they happen to be. If you can work remotely, you can become a digital nomad. 
I would like to share with you the advantages and disadvantages of being a digital nomad from my experience. But, most of all, I want to show you that even though it's a bit scary at first, everything turns out to be much easier than it originally seems.
Digital nomading is a term that was born many years ago. Tim Ferris promoted it in his bestseller The 4-Hour Workweek (you can read my summary of this book in the Mentorist app. Tim told us his story and the stories of a few other people that gained financial independence and allowed themselves to live whenever they wanted. This book inspired thousands of people, and the lifestyle became so popular that even traveling solo, you are never really alone. I have traveled to many places by myself, and it only takes me a few days to meet and befriend great people.

Planning your escape
The first time I went for a longer trip was due to desperation. I was not feeling happy living in Barcelona. All I wanted to do was escape from the city and look for something better. So, I decided to buy a one-way ticket to Bangkok, book a one-week stay at a hotel, and then just see where the wind would blow me.
People tend to plan their vacations six months or even a year before the trip. Imagine deciding where to go just one month before you depart. How about two weeks before? What about deciding what to do only after you arrive? That's what I did. I didn't plan anything. 
It is a little scary to go to a foreign country to live there without proper planning, especially one where you don't even know the native language. However, once you're there, everything becomes easy. The excitement of being in such a wonderful place makes everything seem to go much more smoothly. But honestly, if you've never traveled very far or very much, you don't yet know how exciting it can be.
My escape was possible because my team mostly worked remotely. Half of the team was based in Barcelona and the other half worked from home in other countries. We managed to be productive despite living far apart. We had a scheduled call every day which helped us keep high productivity. So, in my case, it was relatively easy to transition into the digital nomad lifestyle. In your case, it may be more difficult, but if you create a method to keep high productivity despite time zone differences, it is possible!

Your first friends in a foreign country
I don't really know how it happens, but it always happens: I always meet wonderful people in foreign countries. Of course, if you sit in your hotel room all day you probably won't meet anyone. But this is not what digital nomads do. Digital nomads go to foreign places to experience the culture. And culture is not the buildings, beaches, or museums. The culture is the people.
The first time I went to Thailand, I was still working full time. In my free time, I visited lots of places. However, I was hungry to see the real Thailand, not just the tourist side. So for all my meals, I decided to choose the most local places I could find.
One day, a few days after my arrival, I went to a district where I had seen a lot of restaurants but no big hotels or tourist attractions. I ducked into a restaurant to grab lunch, but the menu was in Thai and there were no pictures. As you can imagine, I had no idea what to order. I was trying to communicate with the waitress with no success. A man sitting next to me asked if I thought his lunch looked good. Then suggested I just order the same dish. He was from Las Vegas and had been living in Thailand for a few years. In an interesting twist of fate, I was heading to his hometown of Las Vegas in just a few weeks. We had an instant rapport.
He told me that he had a Polish friend living close by. Since I am also Polish, he called his friend to see if he was free. About an hour later, I met the gentleman who would become my first Polish friend in Bangkok. 
Two days later, he organized a dinner for his friends. There I met a few Polish entrepreneurs living in Thailand. To my surprise, I knew one of them—Krzysiek Król. He wrote a few books and was doing business in Poland as well as in Thailand. Some of us, along with Krzysiek, spontaneously went to a nightclub for my first real Thai party. It wasn't a fake party organized for tourists; instead, it was an authentic one. Thai people have fun in ways that are very different from Western countries. I loved it.
It took me just a few days to meet great people. These people showed me their lifestyle and truly inspired me. I still keep in touch with some of them.
Now, you don't always meet such people great right away. On my later trips, I started working to increase my odds of meeting friends. I would go to different meetings (the page meetup.com is very helpful), or even look for events on Facebook where interesting people may be in attendance. This is how you start. And from there, your positive vibes will make the magic happen.

Digital nomading can be cheaper than your current lifestyle
Let's look at the example of a friend of mine, Alex, who was living in New York City for a few years. As you might know, New York is one of the most expensive cities in the world. If you are not focused on saving money, you can easily spend it all in restaurants, cafes, or at parties. Alex planned to save enough money to travel in Southeast Asia for at least 18 months so she could write a book inspired by the culture there.
When I met her, she had already written the first chapter of her book. Every day she would work in a different cafe—there are literally hundreds of them in Chiang Mai. Her favorite was a cafe with four cats that liked to walk on the tables. There were only four tables in that cafe, so you can imagine how distracting that was. But Alex was living her dream of doing work that was personally meaningful.
A cup of coffee from Starbucks in New York costs around $4. If you stop buying coffee at Starbucks and replace it with prepared coffee from home, within a year you will have enough savings to live for two months in Thailand. Yes, that's the true price of your coffee. From there, think of other expenses that you have and reduce them. There are probably a ton. You might not even be aware of some of these expenses. What can you live without? What can be replaced with a cheaper alternative?
I'm aware that in this example I use two extremes: a very expensive city and a super cheap country. However, do the math and see how it might work for you. Being frugal is better for a variety of reasons, not just to save money for traveling. Being frugal leads to fewer problems and gives you more flexibility.
And here is the best part: As a digital nomad, you don't need to save a lot of money and quit your job to travel. You can work remotely and keep your full salary—either by escaping from your office or by finding a job that will allow you to do exactly that. The only money you need is a buffer to keep you safe in emergencies.

Entrepreneurship is in your DNA
I was doing business long before I became a digital nomad. I met plenty of entrepreneurs and plenty of great minds. However, once I started to meet foreign entrepreneurs living in foreign countries, I found out that there are two types of entrepreneurs: the ones that are stuck in one location due to their mindset and the ones to whom location is irrelevant.
When you live in one place for a long time, you open your business because you want to earn more money, have better social status, or you see a business opportunity.
If you travel a lot and meet global entrepreneurs, you realize that we all have entrepreneurship in our DNA. You realize that there is nothing better you could do than start your own business. And you realize that creating your own business is much simpler than you may think.
Entrepreneurship isn't a job. It's a lifestyle.

Build your financial independence AFTER becoming a digital nomad
While you are stuck at home, your options will always be more limited than when you are living as a digital nomad. This is not because of the location. It is because of the people. 
I used to read a lot of business books and articles; however, knowledge will take you only so far. In my experience, there is only one thing that will take you to a completely new level—meeting people that achieved financial independence in many different ways in a variety of industries. Once you meet these people, you begin to understand how entrepreneurship works. And you become more confident that you can do it as well.
You can create your business much more efficiently if you meet and are inspired by people that are doing the same on a global level. Let me show you how this works.

Get Sh*t Done
On one trip to southeast Asia, my first destination was Chaing Mai and a workshop called The Entrepreneur House (now renamed Get Sh*t Done). It was the first productivity workshop I had ever been to. I decided to attend for two reasons: I was starting my new project and needed some great minds to help me, and I wanted to meet other people like me.
I'm aware that many people have negative associations when they hear the term "productivity". However, at the end of the day, if you want to be a successful entrepreneur, you must get things done. You must be more productive than the people you work with. There are no shortcuts, and to be honest, there don't have to be. Once you work on things you love, it doesn't feel like work. If being productive feels like hard work, it means you aren't working on things that you are passionate about.
The Entrepreneur House was organized by Chris Reynolds. He's a really great guy who has a ton of experience in entrepreneurship due to his podcast, The Business Method. I highly recommend his podcast as he invites real entrepreneurs to share their path to financial independence. 
Now, imagine being in a room for two weeks with 20 people that all have location independent businesses. Most of them have a very small team or no team at all as they only work with freelancers. And yet, they are earning a lot of money.
And now think of your current environment. Who do you hang out with? How much do they inspire you and encourage you to create something big on your own? You can quickly see how hanging out with a bunch of people like those at the productivity workshop will help you grow professionally.
There is one more thing I want to highlight. I once tried to create a network of entrepreneurs while living in my country so that we could all grow professionally by learning from each other. But, it just doesn't really work that way. At least, not to the extent I experienced in countries like Thailand or Brazil while hanging out with different foreigners. It's hard for me to explain why, but there seems to be a different mindset. So, that's just one more reason that if you don't escape your hometown, you are missing out on something you are not even currently aware of.

The Best Time to Start is Now
I'm writing this in the summer of 2020. Airplanes are slowly starting to operate after the long COVID crisis. It is still difficult to travel safely (not due to the virus, since for the young, there is a relatively low risk of death) because of the constantly changing travel regulations. If you travel to a foreign country, the regulations could change very quickly and then you might be stuck or quarantined for much longer than you expected.
Despite this, it's a great time to start working remotely. You can prove to yourself and your boss that you are organized and productive at home. If you're already working from home, don't go back to the office too soon. Instead, try to jump to a new country for a few weeks and work from there. Or just find a new job that you can do remotely—companies need workers and they are always hiring. With a quick Google search, I stumbled upon at least 10 different pages listing available remote jobs. So it's really just a matter of how much you want to live the life of a digital nomad. You can make it work if you set your mind to it.