Top 3 books to read in March 2022
Reading list for March 2022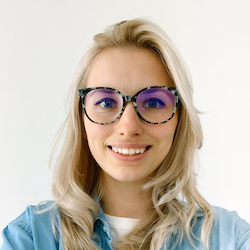 We know how it is. There are so many good books in the world and not nearly enough time to read them all. The knowledge you need to change your life has been written down somewhere, but how do you sift through the thousands of books to find it first? 
That's why Mentorist exists. We curate key insights and practical advice from the top minds in this world to help you create your plan of action. 
To mark the start of spring - a season of hope and new beginnings - we wanted to share our March Reading List with you: 

1. Can't Hurt Me - David Goggins

The limitations we experience in life may be external or internal ones. In Can't Hurt Me, David Goggins stresses the importance of how we must learn to view ourselves and our lives objectively, without shying away from the truth. When we tackle our problems with logic and push ourselves past what we thought were our limits, we can transform all negativities into personal victories.
2. Laws of Human Nature - Robert Greene

All humans have one thing in common: we are all psychologically flawed. Most of the time, the only thing standing in our way is our own selves, as Robert Greene argues in The Laws of Human Nature. Perhaps we're refusing to acknowledge parts of ourselves, fearing that we won't like what we see. Or, maybe our thoughts and emotions are being shaped by hidden factors out of our control. Whatever it is, the true answers to all the questions in your mind require you to dig deep into yourself and understand what it is that makes us all so human. 

3. Letters From a Stoic - Seneca

Written nearly two centuries ago, Letters From a Stoic by Seneca the Younger was as relevant then as it is now. Addressing the topics of everyday life through the lens of Stoicism, this book provides much clarity for anyone looking to declutter the mind and live a virtuous life. Overcome your desires and gain peace of mind, practice being comfortable with discomfort, come to terms with your own mortality and cultivate wisdom. 
Want to turn the knowledge from these books into action? Download the Mentorist App now.