How Mentorist Revolutionizes Learning from Best-Selling Authors Around the Globe
Are you looking to learn from nothing but the top mentors and world-renowned experts in their respective fields? Then stop (just) reading their books—and start acting on them.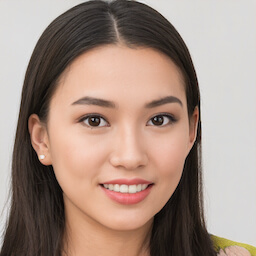 Are you looking to learn from nothing but the top mentors and world-renowned experts in their respective fields? Then stop (just) reading their books—and start acting on them. That's the task Greg Swierad, founder of Mentorist, set himself to enable two years ago. The resulting app is now taking the world by storm.
With Mentorist, you can instantly implement the best practices, concepts, and ideas of the most brilliant minds that this world has ever seen—without the need to read all (or any) of their books.
But, as Greg explains it, this app is not for everybody. It's specifically meant for high-achievers who won't settle for living an ordinary life. 
"Mentorist is carefully designed to provide you with all the knowledge you need to make your life great and your business successful. But not everybody is ready to make that happen. Yes, we've made it very easy to act on the best ideas out there today—but you still have to go and start the process yourself."
Knowledge Is Worthless Without Implementation
Two years ago, Greg decided it was time to make a change. As a young and ambitious entrepreneur in the process of launching several businesses and always ready to try new things, he basically read everything that he could get his hands on. He easily devoured a book a week for years. But he wasn't getting any results.
Why wasn't gaining all of this knowledge helping him get ahead? He was learning from the most well-known and successful business and personal growth experts, so why wasn't he seeing results?
Greg came to the honest realization that, although all of these great minds had given him some excellent food for thought, he hardly implemented any of the best practices he had read about. 
"I was learning so much, but I didn't end up doing anything with this knowledge. That's why I wanted to build an app that helps you put all of these strategies, principles, and habits into practice."
The Key to Unlocking Your Potential
Through his own experience, Greg discovered that the key to unlocking your full potential or that of your business is not so much dependent on the number of books you read, the number of seminars you attend, or even the quality of the courses you take. It's determined by how much of that knowledge you're able to directly and consistently implement. 
"In order for any of the greatest knowledge to work, it has to be actionable, easy to execute, and truly implemented in your life. That's why Mentorist offers you the key to unlocking your potential."
The Quest: Making Knowledge 100% Actionable
Both your personal and business growth can be greatly enhanced if you do what other successful people in your field of interest are doing or did. But just reading or thinking about their actions won't do the trick. 
Mentorist is the answer to Greg's question, "How can I make top knowledge more easily available to myself and others in order to effectively act on it?"
The app does exactly what its name implies. It mentors you on your quest to master any skill. 
"It took us over a year to figure out how to do that. Some of our book summaries had to be rewritten four times to get something truly actionable. But ultimately, we've made it possible."
Who embodies what you want to learn? Find their best-selling titles and do as they did. Whatever your goal may be, with Mentorist, you get summaries of the best titles in the world on business, leadership, productivity, mindfulness, and more. But the real power is gained through the bulleted actionable lists in each chapter. 
What are the key takeaways that you can work on? What are the next action steps that you need to take? These are the types of pointers you receive in bitesize chunks so that you can create your own daily task lists based on your most important goals.
The app allows you to track your progress, make notes on your experiences, and be notified about the next actions you need to take to move the needle in any area of your life.
3 Reasons Mentorist Should Not Be Missing from Your Phone
1. You get to learn directly from the best mentors in the world.
Following courses, seminars, and training programs can provide great value. But you can only get as much as your teachers themselves have to offer. Why learn from those who haven't walked the walk when you can learn directly from the greatest inspirations of all time? 
Discover actionable advice from people like Steve Jobs, John C. Maxwell, Marie Kondo, Stephen R. Covey, and Mel Robbins in just a couple of taps on your phone.
2. You save time, costs, and effort—while still getting all the juice.
Being able to act on knowledge from the world's most brilliant minds, without having to follow their courses, read their entire books, or even fly out to a training or seminar, will save you a tremendous amount of time, money, and effort. You don't need to spend a lot of time diving deeper into the stories behind their most effective practices either. That is an optional step to complete if you want to or if you have the time to spare. 
With Mentorist, you can instantly apply the steps that have proven to be effective based on the ideas and insights from your favorite authors.
3. You become a consistent, lifelong learner with ease.
Lack of focus and direction often makes it difficult to reap the results of your learning efforts. This app helps you to stay on target and reminds you of the steps that you still need to take to reach your learning goals. 
With various notification and tracking options, Mentorist enables you to stay focused on your most important learning goals.
Why wait? Take action today!
Join the thousands of entrepreneurs, business-savvy people, spirituality-seekers, and personal-growth enthusiasts that have downloaded the app before you.
With so many incredible mentors available to you, discovering the next best action to reach your goals could not be easier. 
Download Mentorist now.