Be More Effective: Six Free Apps and Online Tools for Life Coaches
You help people break their negative belief patterns, act more decisively, and set clear goals towards achieving what they want most in life. Here is a list of apps that we think are super useful for your work.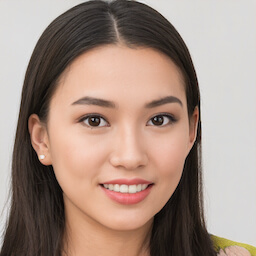 Dear Life Coaches,
We admire what you do to support people. You help people break their negative belief patterns, act more decisively, and set clear goals towards achieving what they want most in life. Here is a list of apps that we think are super useful for your work.

Free Apps That All Life Coaches Should Start Using
Whether you are a B2B Coach (business, blogging, marketing, social media) or a B2C coach (health, wellness, life, spiritual), with the help of the following apps you can craft and create a client process that will delight your clients and make the business side of things much easier for you to manage:

Airtable for Making Questionnaires and Storing Client Data

While Google Forms and Google Sheets remain the choice of the masses (for all the right reasons), you can bring some innovation to your business by using this sleek alternative. 
Airtable lets you create questionnaires for your clients as forms, make databases to store client info neatly, and present your data in a variety of layouts such as gallery, kanban, and the usual rows and columns. It ranks high on design quotient and is very easy to use. 

Calendly for Scheduling Appointments

As a life coach, you know that it takes a ton of emails back and forth to decide on a time/date for client appointments. With Calendly, you simply make your available appointment slots visible to your clients so that they can select one. 
It allows you to streamline and delegate your scheduling process to a web tool instead of managing it yourself. Whatever routine is best for you, you can use Calendly to help you manage and schedule your time and to stay healthy and productive along the way.

Thinkup for Affirmations

If you are using affirmations to help your clients stay on track, you will love this app. Thinkup lets the client record affirmations in their own voice. The app also has hundreds of pre-set affirmations, so you may want to tell your client to stick with those that you prescribe. The free version has a limit of three recorded affirmations, but there is an option to delete and record new affirmations. 

If you are using a paid version of Zoom for client sessions, then you probably already know about the call record feature. But did you know you can also record calls on Skype for free? Just click the three dots in the XXX for more options, then select "Start Recording".
By using this function, you can stay more present throughout your session. You no longer have to worry about remembering everything or needing to take extensive notes. 

Mentorist for Learning Soft Skills

With the help of this app, you can motivate your client to acquire life skills like time management or self-discipline. Simply select skills that fit their goals. The best part about this app is that all the content is based on bestselling self-help books by some of the world's greatest authors such as Dale Carnegie. The app presents the skill development journey as a fun game where clients can earn badges and other rewards. 
Instead of only recommending this app to your clients, you can also use it for your own personal development. 

StreamYard for Live Videos on Facebook, YouTube, and LinkedIn
Live videos are a great way to build business as it often attracts new clients. Instead of running Facebook live directly from your Facebook page like everyone else, use StreamYard to create a virtual broadcast studio where you can show pictures, share your screen, use a ticker at the bottom of your feed like a news channel, schedule the Facebook live broadcast in advance, and more! One cool feature is the ability to put live comments on the main screen for everyone to see. 
You can also stream live on YouTube and LinkedIn simultaneously. Note that the free version only lets you stream on one platform at a time. And finally, you can choose to go solo or invite up to six guest speakers for an interesting discussion. 

Final Words

The coaching apps, software, and other tools that you select as a life coach will affect your own productivity and also your client's experience. So, choose wisely.