Every day, start your work with the Most Important Task (MIT).
Studies show that working on your MIT increases your levels of energy and happiness. By working on your MIT first thing, you do what matters most as your priority, setting yourself up for a successful day.
Instructions
Identify your MIT.
What task is game-changing? Try to prepare a must-do list the night before.
Be specific with your goals.
Instead of planning to "save money," be specific about how much you will save. For example, "I will save $5,000 by the end of the year."
Identify the activities that will lead to achieving your goal.
Which of them are important right now?
Spend at least two of the first hours of the day on your MIT.
It's easier to focus in the morning. Don't delay your work on the MIT.
Insights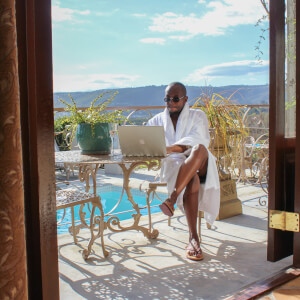 It is highly important that we face the mountains early on in the day so as to make the rest of the day easier to deal with. This helps you psychologically. I also make it a point to start the day by going to gym.
This action is most useful for me when I feel overwhelmed. I spend 10 minutes every night to review all my ongoing activities, and identify which specific tasks are most useful for me. I don't always have the time to spend 2 hours every morning on them, but simply prioritizing them helps me feel like I'm heading somewhere productive!
Take action!
Our mobile app, Mentorist, will guide you on how to acquire this skill.
If you have the app installed
or
Our site saves small pieces of text information (cookies) on your device in order to deliver better content and for statistical purposes. You can disable the usage of cookies by changing the settings of your browser. By browsing our website without changing the browser settings you grant us permission to store that information on your device.
---