Reach for the promotion
by HC Crew
Bet on quality in your work and your life. Learn to manage your time and be effective. When others waste their resources, you learn to use them appropriately.
Learn habits that will change how you are perceived at work. By following these habits, you will become effective and precise. You will stop wasting time and creating work below your desired quality. Become truly excellent.
Don't just read. Act.
Read comprehensive summaries and discover carefully compiled action lists for active learning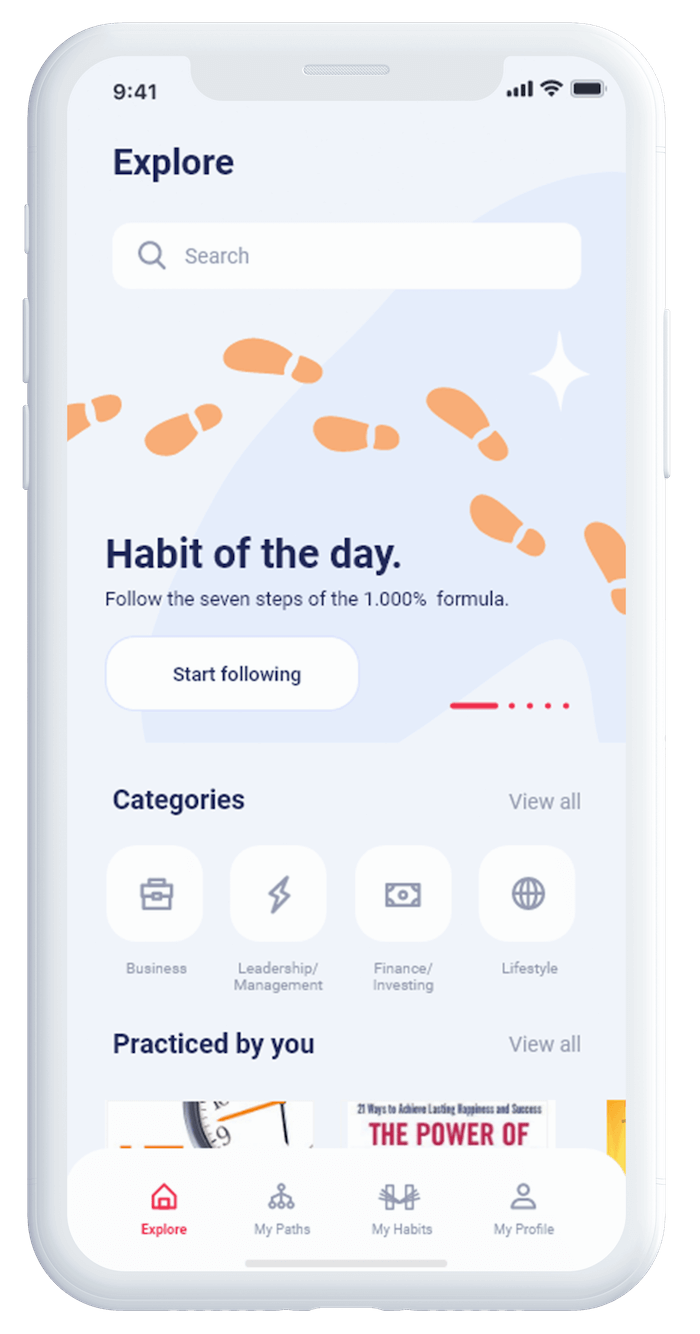 Our site saves small pieces of text information (cookies) on your device in order to deliver better content and for statistical purposes. You can disable the usage of cookies by changing the settings of your browser. By browsing our website without changing the browser settings you grant us permission to store that information on your device.
---