Kick start your career!
by HC Crew
Give your career momentum. Set a goal and determine what you have to do to achieve it. Take responsibility for your decisions and break the limits caused by bad habits.
By following this path, you will diagnose habits that waste time and lower your productivity. Many of them are widely considered to be appropriate—nothing could be more wrong. By implementing this path, you will release unnecessary energy, increase your efficiency, and find the time to understand what is really important to you. By dividing a goal into smaller steps, you will be able to attain it. You'll also come to understand that you are the one responsible for making decisions in your professional life.
Don't just read. Act.
Read comprehensive summaries and discover carefully compiled action lists for active learning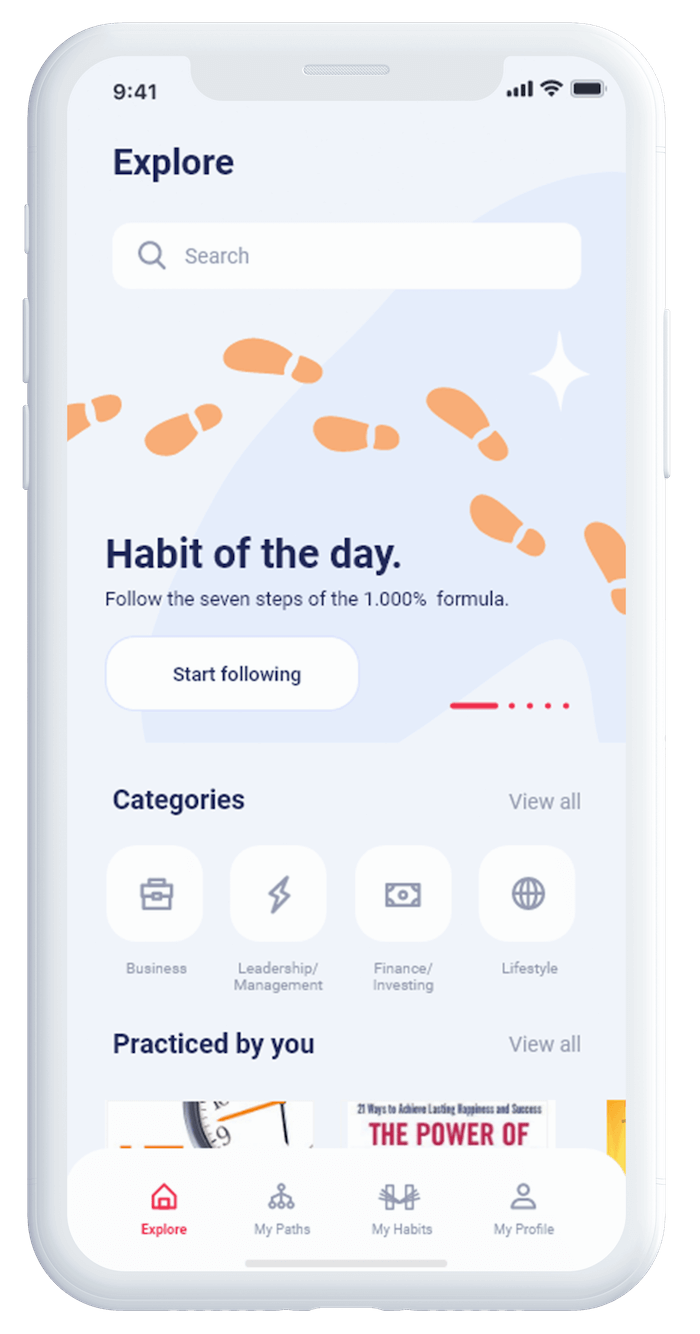 Our site saves small pieces of text information (cookies) on your device in order to deliver better content and for statistical purposes. You can disable the usage of cookies by changing the settings of your browser. By browsing our website without changing the browser settings you grant us permission to store that information on your device.
---