Improve your self-discipline
by Mentorist Crew
The biggest thing that holds most people back from pursuing their dreams and being happy is a lack of self-discipline. If you cultivate self-discipline, set clear goals, and begin doing the things you already know you should be doing, nothing will keep you from achieving success. Remember, success isn't an accident—you need to have the discipline to work hard at it.
Acquire skills from this book with SkillMentor
In the app, you can read a summary of the book and acquire the recommended skills into your own life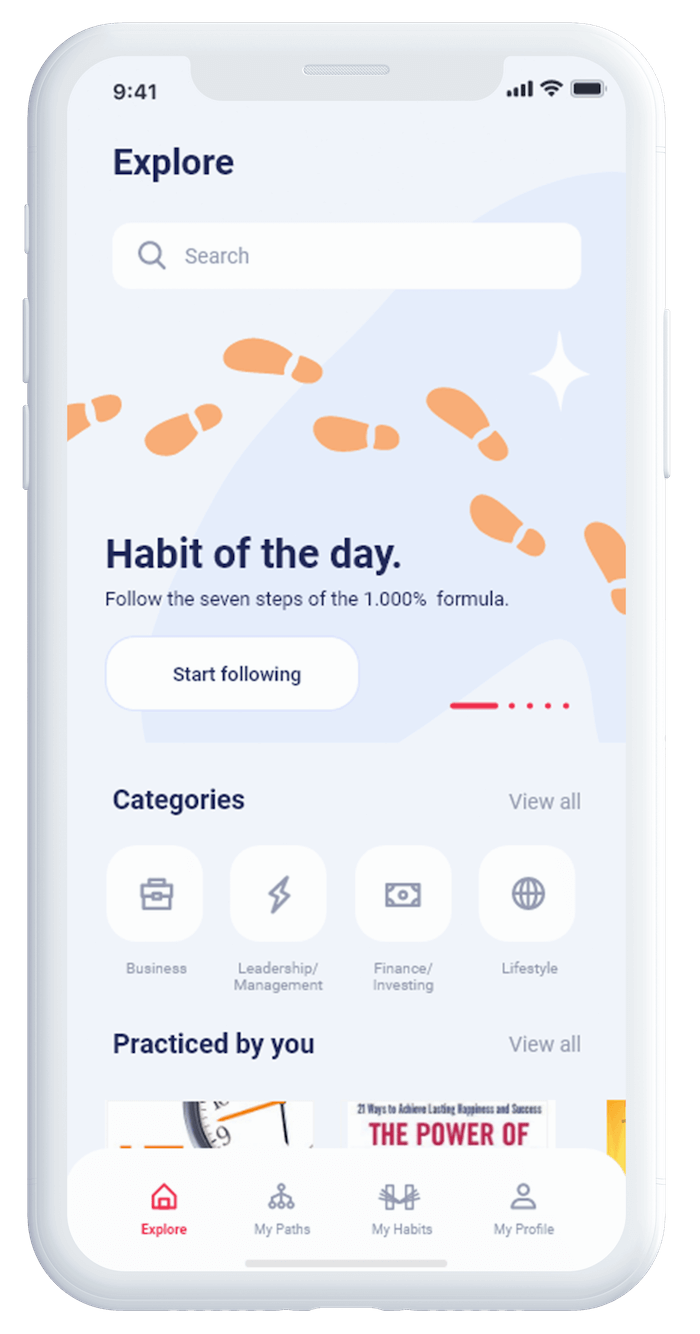 Our site saves small pieces of text information (cookies) on your device in order to deliver better content and for statistical purposes. You can disable the usage of cookies by changing the settings of your browser. By browsing our website without changing the browser settings you grant us permission to store that information on your device.
---