Discover your inner power
by HC Crew
When was the last time you lived blissfully for an entire day? When did you last have a day in which you did not feel anxiety, agitation, irritation, or stress? Most people have never had a day like this in their entire lives.
Look at your life from this perspective—whatever you want in life is happiness. You may desire money, power, recognition, or any number of things, but at the end of the day what you really want is happiness. 
Don't just read. Act.
Read comprehensive summaries and discover carefully compiled action lists for active learning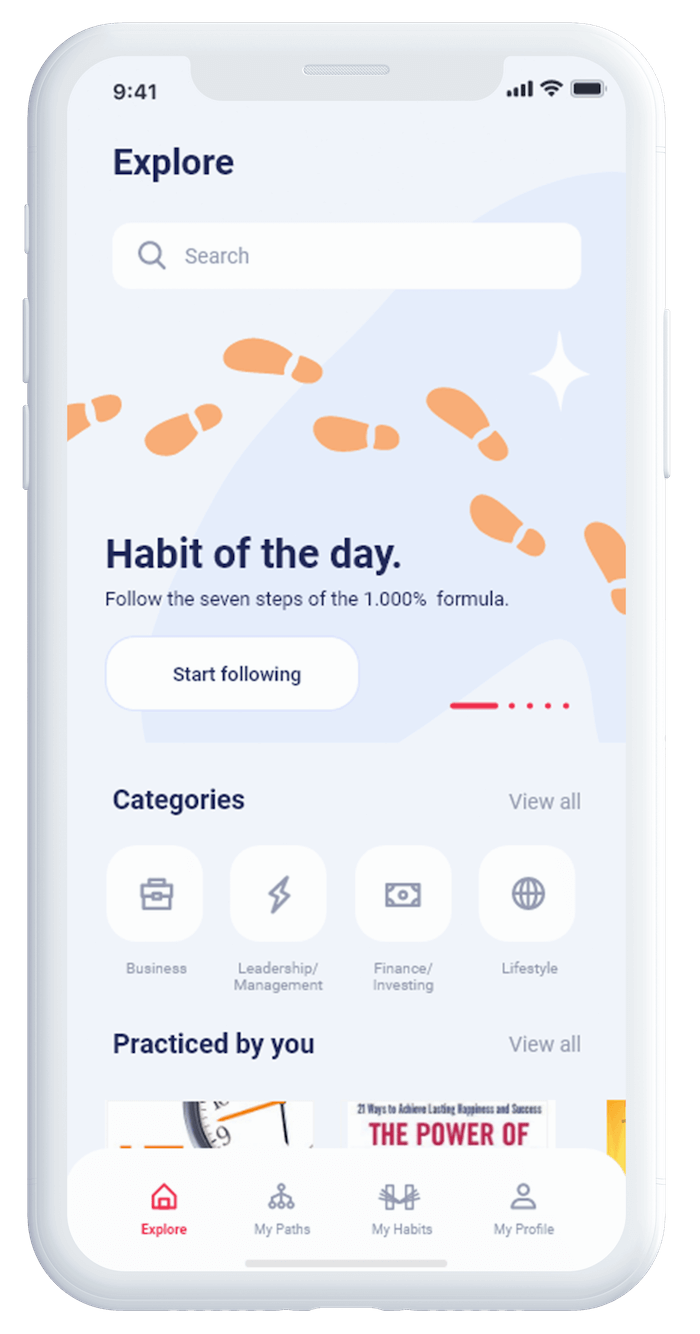 Our site saves small pieces of text information (cookies) on your device in order to deliver better content and for statistical purposes. You can disable the usage of cookies by changing the settings of your browser. By browsing our website without changing the browser settings you grant us permission to store that information on your device.
---