Become independent
by HC Crew
Once you start taking responsibility for your actions and your life, you will realize you can accomplish anything you want.
When you stop blaming others or yourself for the things that go wrong, you will be able to focus your energy on fixing bad situations and turning them into good ones.
Acquire skills from this book with SkillMentor
In the app, you can read a summary of the book and acquire the recommended skills into your own life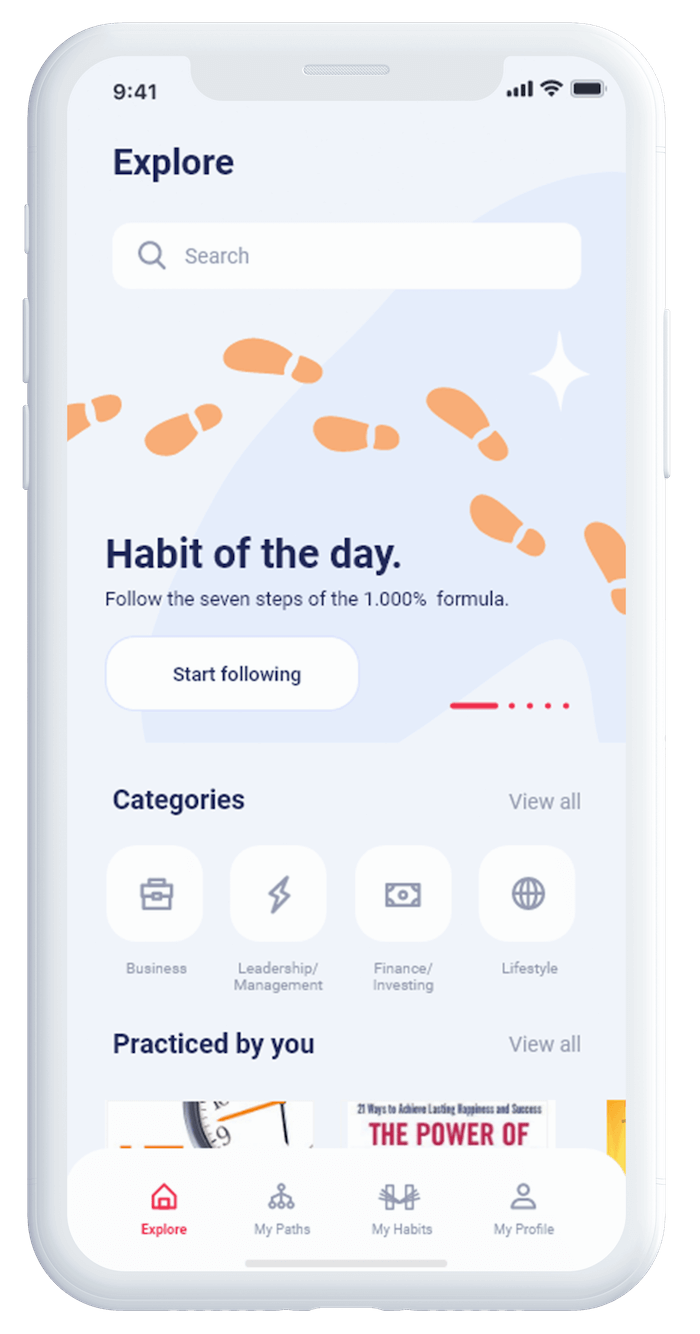 Our site saves small pieces of text information (cookies) on your device in order to deliver better content and for statistical purposes. You can disable the usage of cookies by changing the settings of your browser. By browsing our website without changing the browser settings you grant us permission to store that information on your device.
---