Acquire the productivity skills of famous entrepreneurs
by Mentorist Crew
In this path you will find the best productivity tips from Elon Musk, Steve Jobs and many others top Entrepreneurs.
Elon Musk is known for being very productive. He is the CEO of three rapidly growing companies that require a lot of his time, Neuralink, Tesla, and SpaceX. Along with working a lot, Musk also works effectively.
Steve Jobs loved what he was doing. When you love what you are doing, you work really hard and optimize your time efficiently in order to accomplish what you've planned.
Don't just read. Act.
Read comprehensive summaries and discover carefully compiled action lists for active learning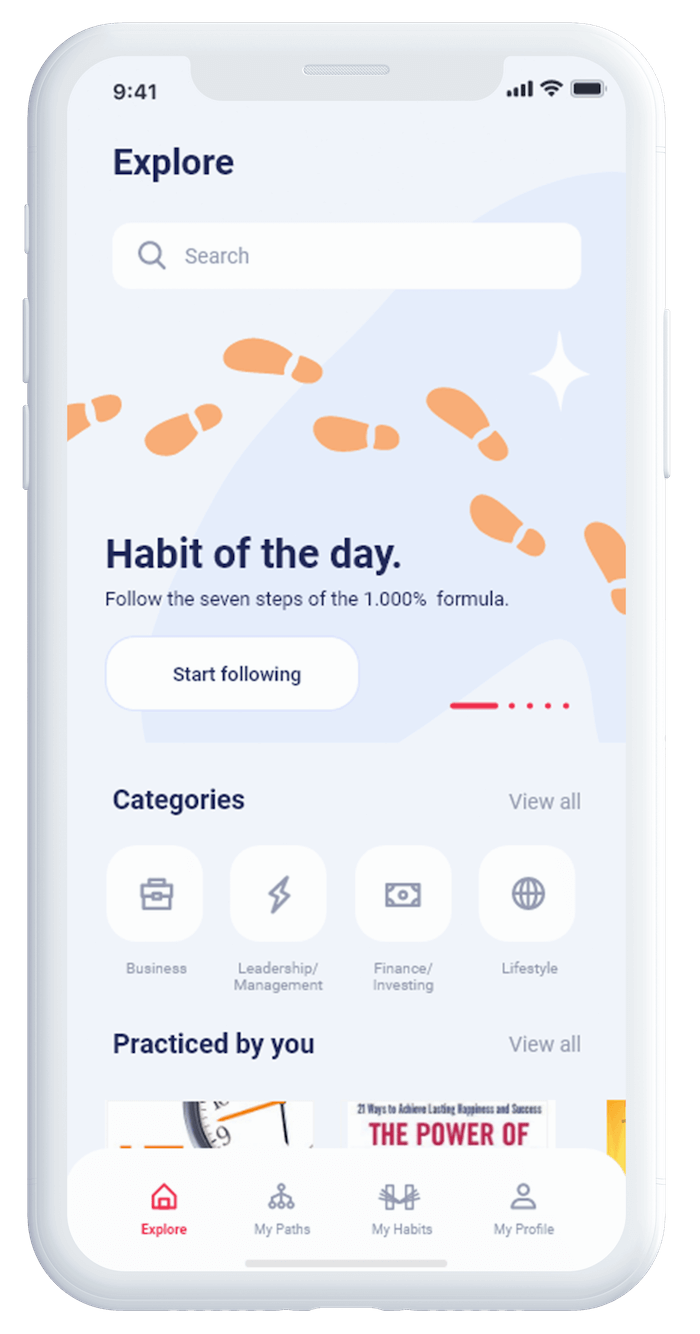 Our site saves small pieces of text information (cookies) on your device in order to deliver better content and for statistical purposes. You can disable the usage of cookies by changing the settings of your browser. By browsing our website without changing the browser settings you grant us permission to store that information on your device.
---